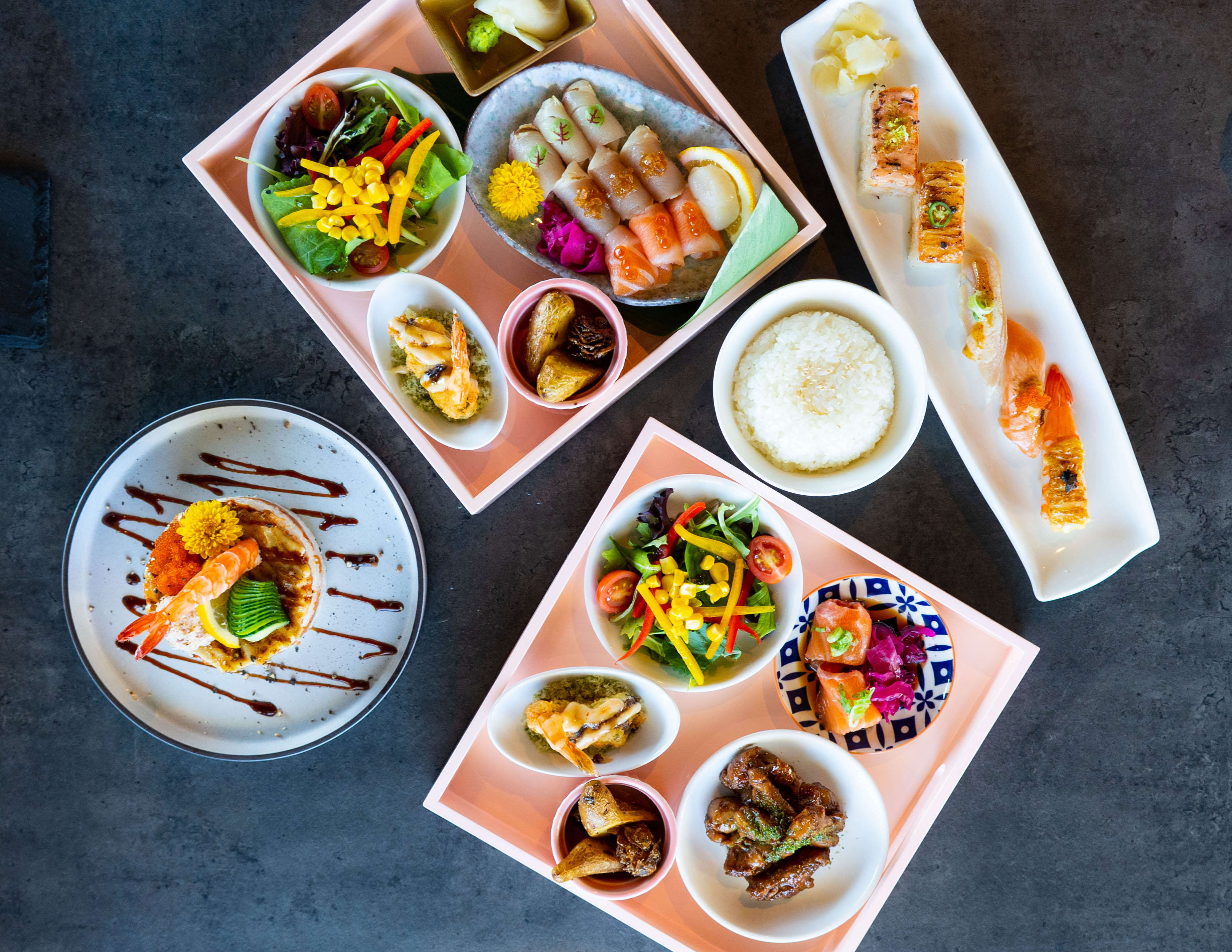 As we walked into the Project: Fish Richmond hill location, one word came to mind: "wow." That's it! I literally was stunned at the interior decor. If you're in the mood to have some fine sushi and take some pictures… this is the spot for you.
Vith and I shared a couple items from their soft opening menu. We had the Project: Bento and the Sashimi lunch. We LOVE sashimi so were definitely amazed by the delicate textures and taste of each piece. We also had Chirashi Tart which is layers of rice, spicy sashimi, avocado, project sauce topped with the featured sashimi. It resembled a cake.
Project:Fish is a beautiful venue for lunch or dinner with friends or even a great place to celebrate with family! You can definitely roll in your stroller as the space itself is very vast. If you end up visiting Project: Fish, let us know what you think!