Best 5 Toronto Cafés by Region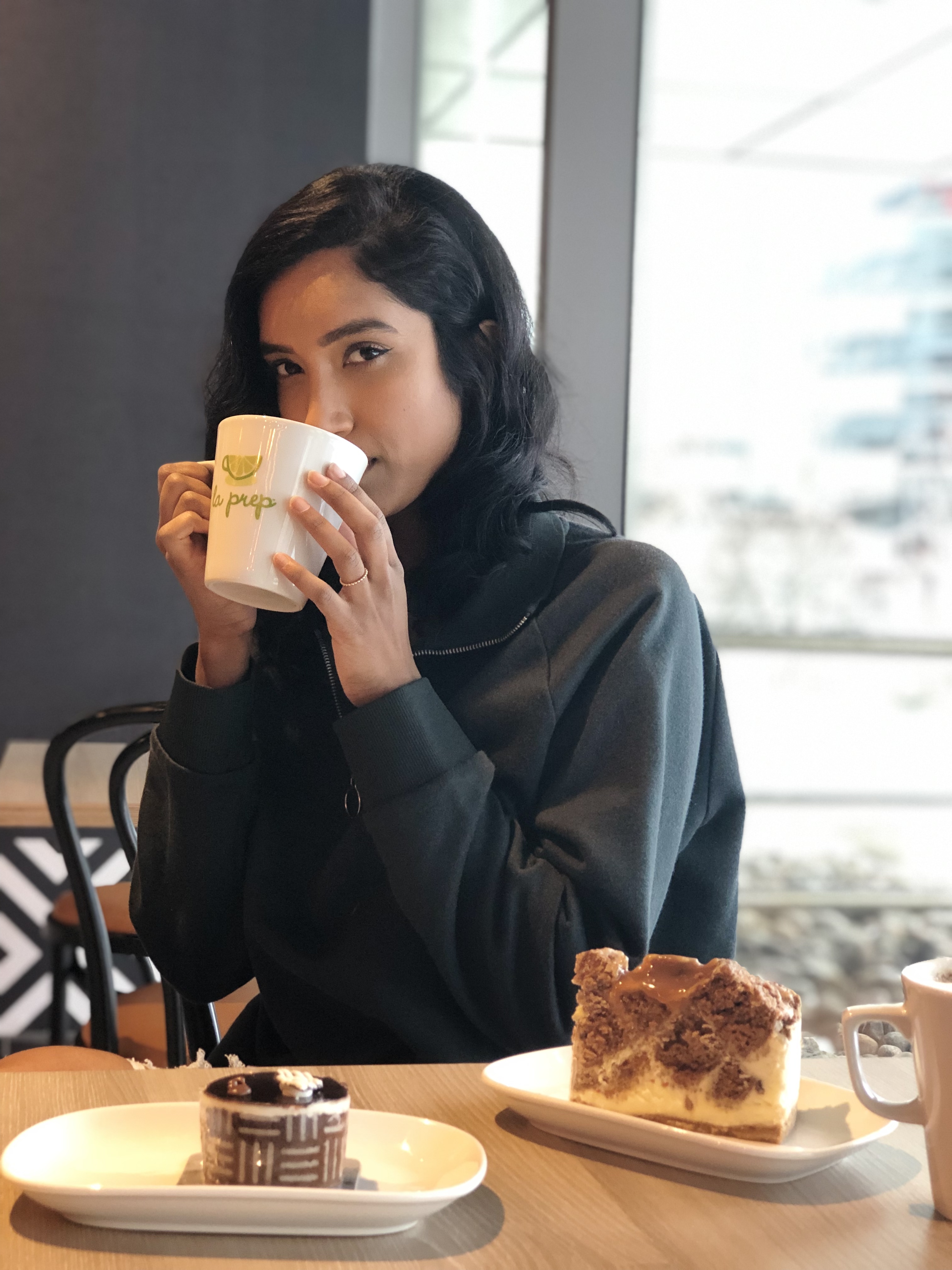 Hey guys,
So Vith and I are always looking up lists to figure out our next adventure and thought we'd whip something together for people looking up Toronto cafés. We definitely have many more places to check out but here is a list of our favourite coffee shop by region in the GTA (in no particular order)
Scarborough: BlackGold Café 
Listen, Scarborough is where our hearts lie. It's where Vith and I are both from and it will just always have a special place in our hearts. Growing up and going to University at UofT Scarborough really made us realize that there weren't any good cafés in the area. We would struggle to find space at local franchises and it just wasn't a good environment to get any work done!
Then, one day… we stumbled upon BlackGold Café. This is a cute but spacious place. It is also beautifully bright and it's an awesome place to catch up with friends. We love going here to get work done! They have a good amount of seats available during the day. Also, new mommas… this is definitely a great place to stroll baby into. You can sit and enjoy your coffee for a couple minutes while it's still warm! The staff are friendly and efficient. Also, the coffee is great! There are SO many options for customers to choose from and the staff will gladly assist as well. They also have treats and meals for sale.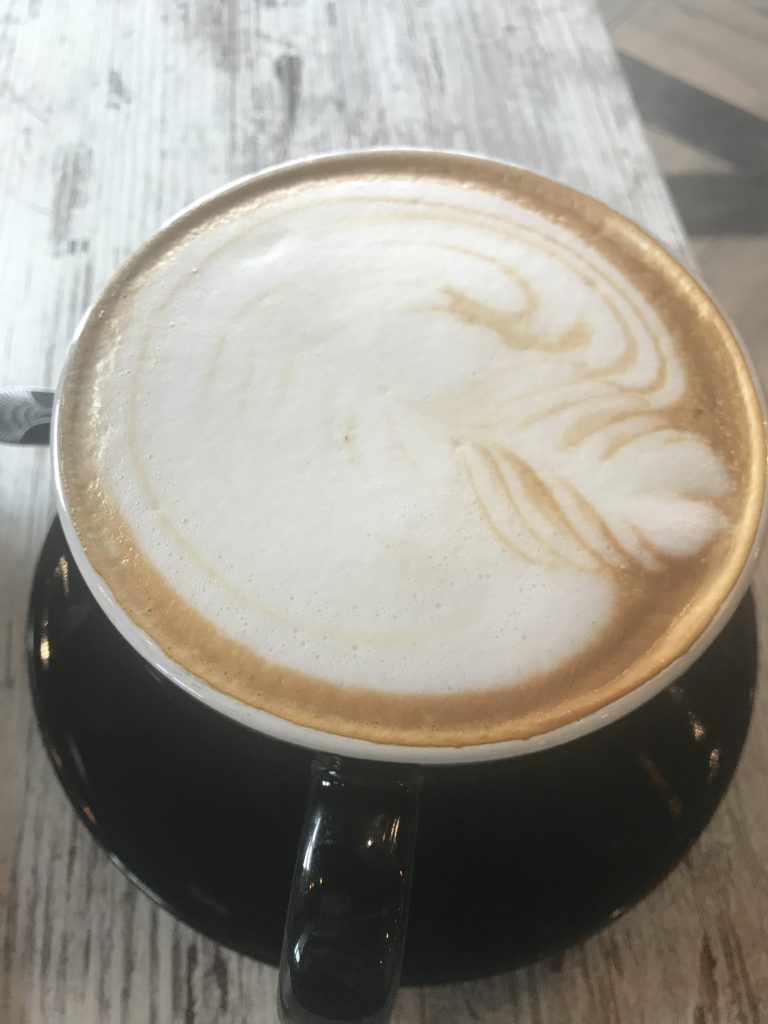 Danforth: El Greco
When we went to Greece, our drink of choice was the Freddo Espresso or Cappuccino. It's basically a whipped espresso on ice and the cappuccino has milk in it. We became obsessed! It was extremely refreshing in the blistering heat and really kept us going. When we came back, Vith was on the hunt for a good Freddo Espresso. This is when we came across El Greco on the Danforth. The staff at El Greco take their coffee very seriously! It's like a community meet up spot. In the summer, it's very lively with the soccer game playing on the TV. People also love sitting on their patio.
In the winter, the café is closed off and there are only a couple seats available inside. No matter the time of the year, the coffee is amazing. I, personally, have been enjoying their Frappés as of late. This is a whipped espresso on ice but they add carnation milk and it tastes divine. They also have treats for sale.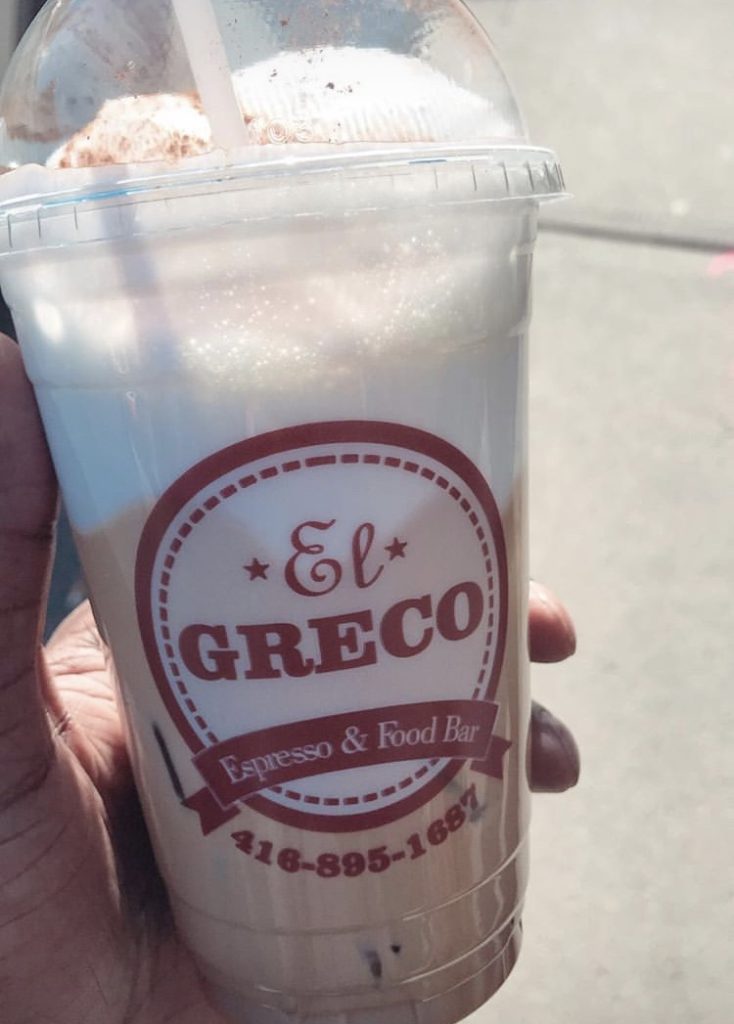 Markham/Richmond hill: La Prep
We got the new and improved La Prep the other day and we had an amazing time as we reported in February. This place is spacious!!! Anyone who needs to get work done or new mommas… this is the place for you. If you have a meeting to carry out, this is the spot as well. When I say they have plenty of seats, I mean it.
Our biggest pet peeve is driving out somewhere just to be disappointed that the coffee shop is a hole in the wall and there are no seats available. So when we saw La Prep, our eyes lit up. The coffee is delicious and again, there are many options. This place has great meals and desserts as well.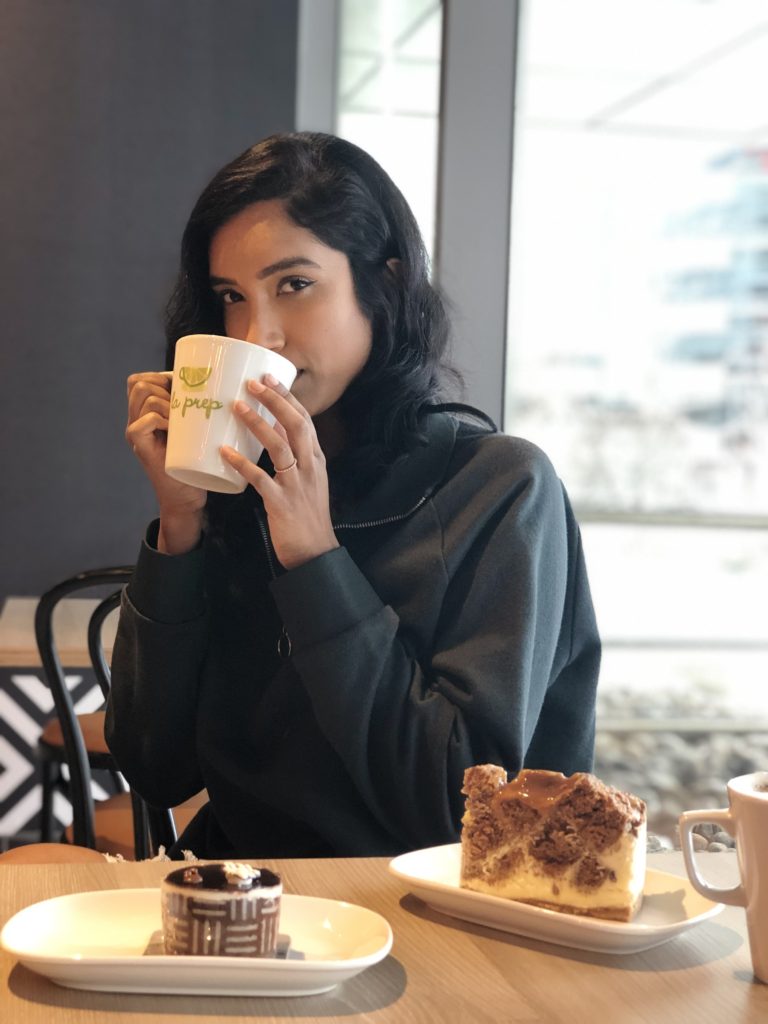 The Beaches: Bud's Coffee Bar
During the spring and summer I like to take a jog or walk in the beaches area. There is always something to do in this area and Vith and I just really love the vibe. Bud's Coffee Bar encompasses that vibe. We love stopping by for a quick chat with the staff and grabbing a good cappuccino for our run or walk. You can even chill on one of the stools or couches at the coffee shop itself. It's a great spot to get inspiration or just people-watch! Vith and I also fell in love with the rustic elements and decor of the café. The coffee is always so delicious and made with love.
Downtown: HotBlack Coffee
It's either you love downtown Toronto or you hate it. Either way, the best way to deal with this part of the city is to grab coffee first. Whenever we are in downtown Toronto, we always stop by HotBlack coffee to get a cappuccino or a tea. We love checking out all their fancy little treats and also love the environment. For a downtown café, this place definitely has a lot of space.
It does fill up fast but in the summer, they also have a beautiful little patio available for those in love with the sun (us). This place is also very photogenic, so Instagrammers and Pinteresters… this is the spot for you!