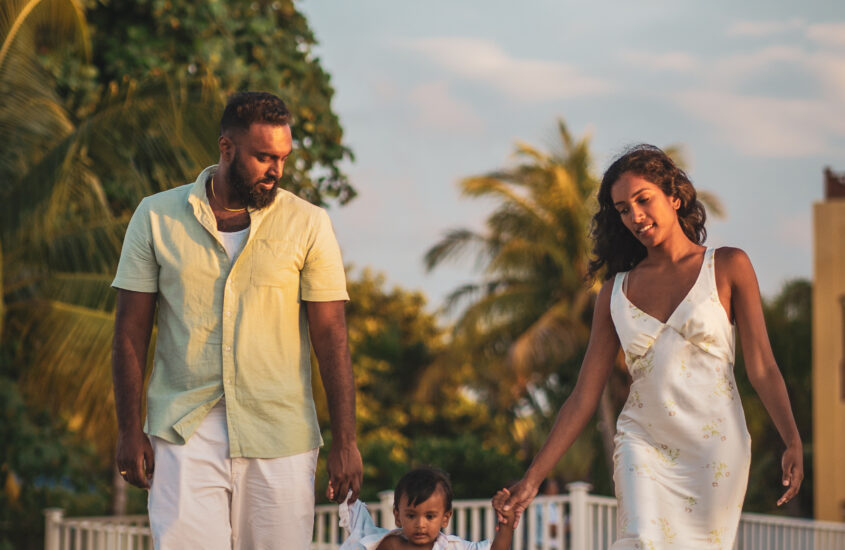 Hi guys! Okay, so we went on an amazing trip with our family to Jamaica- specifically Jewel Runaway Bay Resort in September of 2019. I have been receiving a lot of questions and comments so I decided to throw up a little post detailing our adventures and even putting together a little luggage guide if you're travelling with a baby for the first time like we did.
Here are some baby-friendly items I packed that helped me through our trip:
Bottles
A package of diapers
Wipes
Baby lotion
Dishwashing soap
Lysol wipes
Swimsuits
Float devices
Swim shoes
Multiple SPF friendly hats
Sunscreen
Baby tylenol
Baby gravol
Pedialyte
Baby Vicks Vapour Rub
Granted… I definitely did not use all of these items. I had peace of mind though- haha!
First off- I was VERY nervous of flying with my son, Zay. We flew with Sunwing. The boys helped to tire Zavian out right before our flight. I was still breast feeding him often while on this trip so it did help me out. I nursed him while we took off and nursed him when we landed. The flights were pretty short so that was a blessing. We did take a bus ride that worked out to being an hour extra to get to the actual resort that we booked.
When we got to the resort, we were greeted with the friendliest faces. We had a large group of 11 people so we all were able to score rooms next to each other. We got the Oceanfront rooms with King beds. I even had an extra bed in our room so that I could use it as Zay's change table. The staff are very accommodating. Any time I needed something, I just picked up the phone in our room and asked the front staff. We even got bottled water (and other drinks) delivered to our rooms every morning.
My mom-in-law asked the kitchen staff to cut Zay fresh fruit in the mornings and afternoons. So he loved that! Our doctor had advised us not to let him eat fruit that had been pre cut due to contamination so we were weary of that.
Zay LOVED the water. He always wanted to stay in the ocean with his grandparents and uncles/aunt. This trip was honestly so much fun for all of us. The resort was really entertaining and when I say the staff were amazing.. I really mean it. Everyone was super sweet to Zay and I couldn't have asked for a better place to share our first trip together!
Check out our Vlog that we created: