Couples Retreat to Mont Tremblant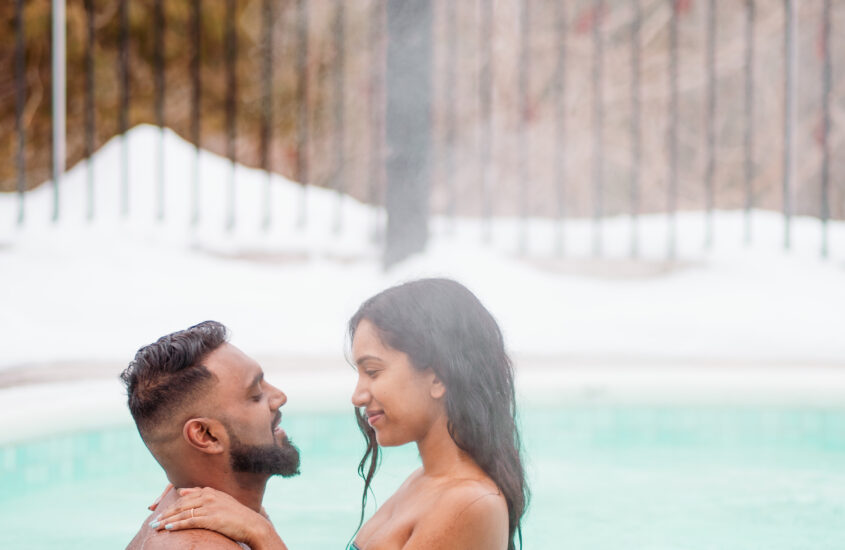 Vith and I decided to do a little getaway to Mont Tremblant over the weekend. It was the best trip and it was great to make new memories with my husband! I decided to put together a little guide of the things we did and checked out to make it easier for you to plan your next getaway to Mont Tremblant.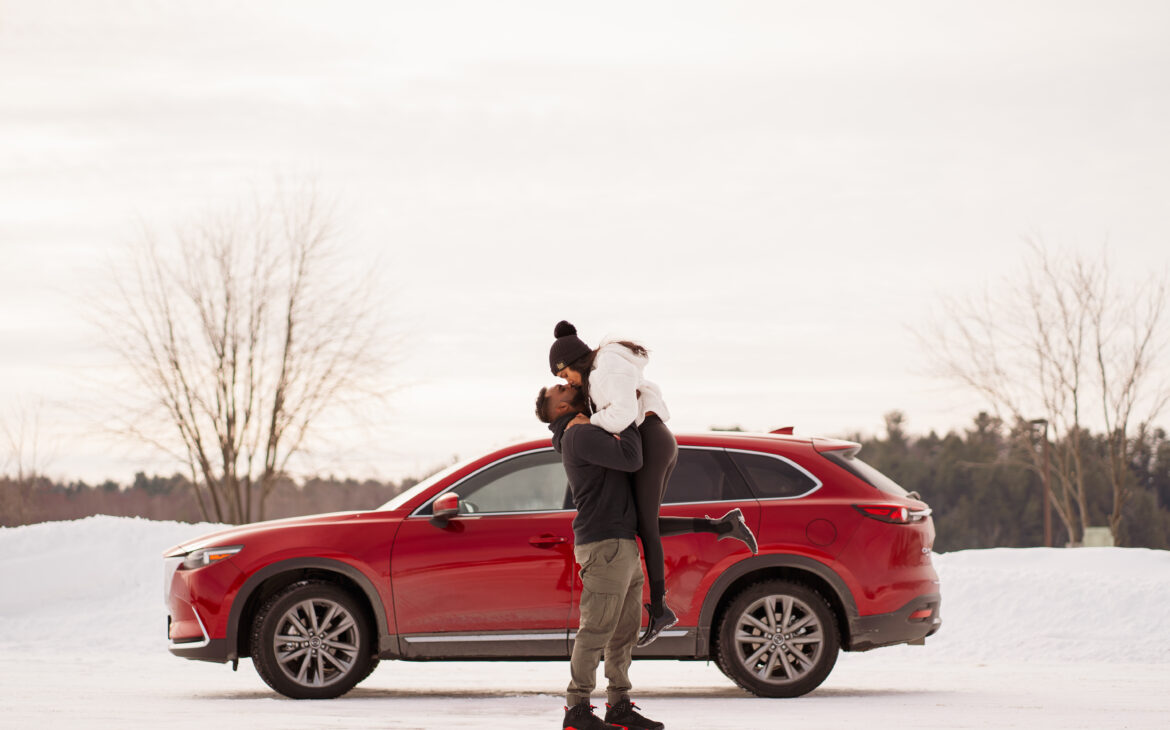 Ride
So, we knew we had a long trip ahead from Toronto. It took us approximately 6.5 hours to get to our hotel. We collaborated with Mazda Canada to drive the brand new 2020 Mazda CX-9. It was such a comfy ride! We loved everything from the sound of the speakers to all the cool features the vehicle had to offer. The car kept us nice and toasty during our trip. It's such a great family car because there was plenty of room to move around. The trunk was also big but at the same time the car didn't feel overwhelmingly large! I have the add, it was the smoothest ride I've ever had!
Stay
We stayed at the beautiful Ax Hôtel. As soon as I walked into the lobby, my jaw dropped. It was even more stunning in real life. The lobby was decorated so beautifully with so many different photo opportunities. I was obviously in heaven. We then were able to check-in early (we arrived around 1:00 pm). I found that the guest services representatives were extremely kind and helpful. We stayed in a beautiful Superior King Lounge Room. It was fully equipped with King-size bed, Double size lounge sofa-bed, Kitchenette equipped with mini fridge, microwave, Ergonomic chair, Large working desk, 55-inch TV with 50 HD channels, Alarm clock, Nespresso coffee machine, Iron and ironing board.
I also loved that they had a cute little café called, Les Sans Filtres in the hotel lobby. We were able to score a couple cappuccinos and lattés. We were also able to grab a hearty breakfast every morning from this café as well! My favourite part of the hotel was the beautiful heated outdoor pool! It was extremely relaxing and gorgeous.
Relax
We visited the beautiful Scandinave Spa in Mont Tremblant and wow… it was exquisite. It's one of those things that once you experience, you're going to crave to go many more times! It's located in the heart of the Laurentian forest, near the banks of the Diable River. So, this spa is full of people at all times and that's because it welcomes thousands of tourists from all over the world to experience the Scandinavian baths in a peaceful environment. There aren't any phones allowed at all. Also, talking loudly is frowned upon since it's a respectful and peaceful environment.
The spa has several hot baths, Nordic waterfalls, cold baths, indoor and outdoor relaxation areas, fireplaces, Finnish dry saunas, eucalyptus steam saunas, cold showers and then finally access to the Diable river. Two hours is recommended to enjoy everything. Also, the bath access is $60.00 per person.
Play
We hit up Casino Mont Tremblant on Friday night to have a romantic dinner along with some games. The restaurant at the Casino, Altitudes, is just divine. We had a beautiful three course meal along with a couple cocktails and a bottle of delicious white wine. We really took our time and enjoyed each and every dish. Also, the service there is nothing short of AMAZING! Everyone was super kind and welcoming. We then tried our luck at the slots and some table games.
We also visited Le P'tit Caribou in the Mont Tremblant village. We made it there through a snowstorm so you know we were super serious about having fun! The best part was that the place was packed! It's a fun bistro/bar that is always full of life. We had some wings and a smoked meat poutine. The food was so good! Their drinks are also well-endowed.
Hope this itinerary helps some of you out! Feel free to contact us (links down below). Also, check out our vlog for a real look into our trip!
Instagram: www.instagram.com/trendfamily
Email: [email protected]