OUR STAYCATION AT WHITE OAKS RESORT & SPA | TRIP TO NIAGARA FALLS & NIAGARA-ON-THE-LAKE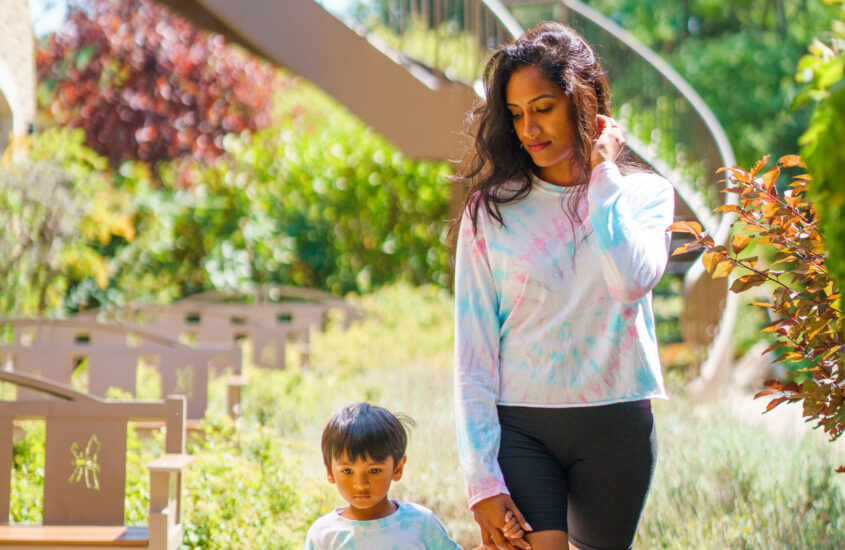 Hey guys! How have you been holding up during these crazy times? I hope everyone is keeping safe and well! If you are anything like me – this whole quarantine thing has been challenging! As you all know, I love to TRAVEL! It's unfortunate, but just like many of you, all our travel plans for this year got spoiled!

At first, I was so disappointed!! We had a lot planned for this year, and we couldn't wait to travel abroad with our little guy. On the other hand, I was grateful that we are all able to keep safe.

When the quarantine restrictions became a little looser, and we were permitted to start going out again, you know your girl had to plan a little staycation. Staying cooped up at home with two boys is no joke!

We chose to go to the Niagara region. Our little guy Zay loves anything water, so we knew he'd love the falls! I'll be honest; we were a bit nervous about staying near the falls, as we figured that's where the majority of the people would be. We opted to stay closer to the Niagara-on-the-Lake region, and boy, were we glad!

We chose to stay at the White Oaks Resort & Spa, and we had such a fantastic time there! It's in the Niagara-on-The-Lake region, and everything about our stay was terrific. We even ended up eating most of our meals at the resort!! Guests are required to wear masks in the general areas of the hotel, understandably-so! Honestly, we felt so safe the whole time there.

We stayed in the Luxury White Oaks Suite – which had two queen size beds and a massive bathroom. That bathroom was seriously goals!! It's the perfect place for families or even a girl's night out!

They also have two restaurants on the resort you can choose from. We had our dinners at Play Restaurant, and the food was just excellent!! We ended up going here for both dinners. We also ordered breakfast to our room from the LIV restaurant located on the property. White Oaks is currently offering Lunch/dinner menu in Play Bar & Grill with all physically distanced tables, staff still are in masks and they've opened up LIV Restaurant for breakfast and dinners on Fri/Sat nights.  It was amazing to be pampered and not have to worry about a single thing for the weekend!

We also loved the location of the resort. It was right off the highway – so it was super easy to find. It is a few kilometres away from the falls as well. We drove so we could easily go to the falls and around the Niagara-on-the-Lake region.

We've been here a few times so this time we took a very relaxed approach. Here are some of our favourite things to do in the Niagara Region:

Wine Tastings – there are so many beautiful wineries in the Niagara region! One of our favourites is Back10 Cellars. Their Chardonnay is one of our go to's!
Walk Along Queen St. in Niagara-On-The-Lake – we love the old-time charm here! There are so many beautiful shops and dining options along Queen St. You can also walk down to the lake here. We grabbed a bite to eat at The Budapest Bake Shop and headed over to the lake for a little picnic. It was such a serene time!
Visit Niagara Falls – This was Zay's first time so visiting the falls was a must. Once we viewed the falls, we then headed over to Clifton Hill for some treats. Many attractions are still open, but we didn't get a chance to do any this time!

Have a look at this fun vlog we put together: https://youtu.be/orKNXm5tfko for the inside scoop!

If you'd like to book at White Oaks Resort & Spa, we have a coke that you can use between September 7- 30, 2020. Use "TREND" for 15% off regular room rates. You can book your stay anytime up until December 30th, 2020.