Fun stay at One King West Hotel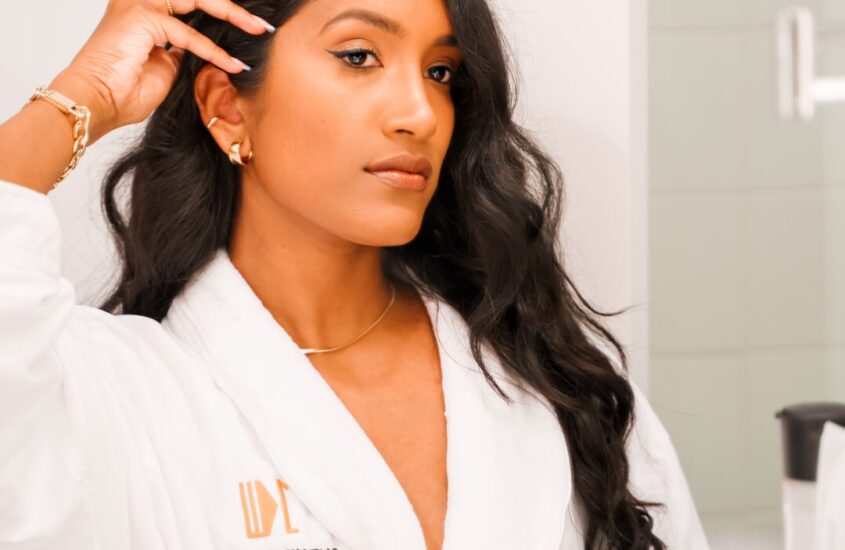 We had a wonderful stay in downtown Toronto at the One King West Hotel. Vith and I were primarily in the area for business but we decided to stay at the hotel to limit driving back and forth!
The room we stayed in was a Tower Premium Suite. It was so gorgeous. We loved how much space we had. It even had a little kitchenette. This room would be perfect for those who have to do extended stays! It's definitely home away from home!
The first night, we enjoyed a meal from Teller's Bar. We were able to order and pick up our meal in the lobby. We then enjoyed it in our room. The whole trip was like an adult sleepover! Given our current situation, it was really nice to get out of our home but at the same time, feel safe!
The second day, we decided to visit Piadina by Monti, Toronto's first Piadineria. They had the best cappuccinos and we loved having our very first Piadina. You have to visit if you're able to!
We then hit up Elm Spa on our last day to get a couple's massage and pedicures. At Elm Spa, our temperatures were taken and we filled out a couple forms to certify that we were well and hadn't travelled out of the country. We had our masks on the whole time during our services and the facility was extremely clean! We had amazing service and would highly recommend Elm Spa. It was divine! The ladies who took care of our pedicures were also hilarious and it was really nice to have good conversations with people after a really long time.
Over all, it was an awesome trip! It had us feeling inspired by the time we checked out! To take a look at the whole trip, have a look at our latest vlog: https://youtu.be/RcCcYcTe1WQ
Stay safe Trend Fam! We have a really fun family adventure we're going to be exploring so stay tuned!
Xoxo,
Abby