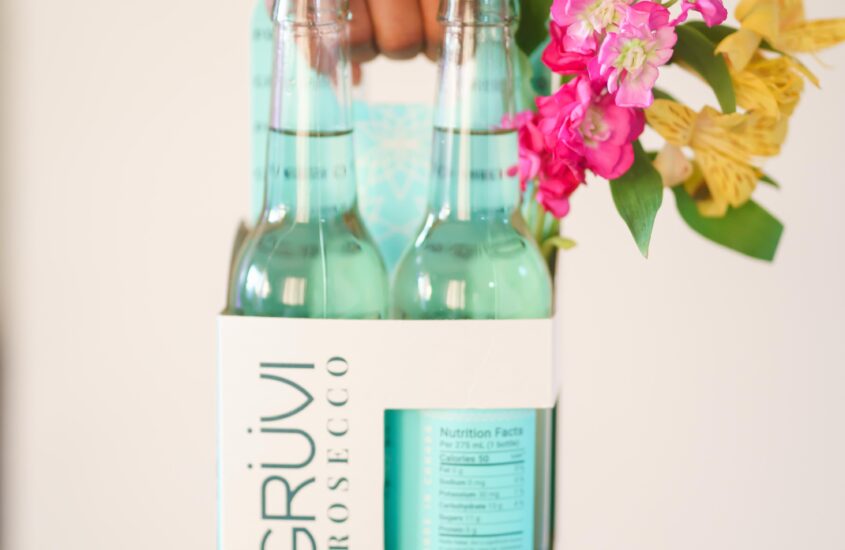 Hey guys!
How's it going? I know we are all going through quite hard times right now but we will get through this. I wanted to hop on here and share a little about my new favourite drink brand.
I think I've mentioned this before but I wasn't always a huge fan of alcohol. It just wasn't my vibe. I remember being 20 and literally giving up on it for a couple years. When Vith and I moved in together, I started sipping on some wines and beers after work. It quickly became a nice way to unwind and I felt like I had just got the hang of it all. Then, I became pregnant.
*Cue dramatic telenovela music*
In all seriousness, I was really bummed that I couldn't drink with my favourite person, my family or my friends. I just like fun social settings okay (now more than ever). I would be at parties forcing ginger ale or some weird pop down my throat. I realized that I really disliked sugary drinks. So, obviously Vith was aware of how I felt and so he decided to pick up some non-alcoholic Prosecco by Grüvi for me one night. I was skeptical at first but then I truly fell in love. Their Prosecco is made with blended wine grapes. It's the perfect amount of bubbly to add to your dinner.
Grüvi's unique brewing process mirror your favorite beers and wines, just without the alcohol. There are so many reasons as to why you may not be able to consume alcohol, so finding an alternative really shouldn't be so hard. This is when Grüvi comes in to save the day. I've even had these drinks at plenty of events across the city of Toronto. They're really refreshing on summer days.
Now, I'm very much not pregnant but I do still enjoy all of Grüvi's impeccable drinks! I've even started making little mocktails during this whole social distancing period. I love that their Prosecco only has 50 calories as well. I've also gotten around to trying out a couple more of their drinks as of late. Their non-alcoholic IPA is amazing. It's light, refreshing and I could really taste the citrus notes. Their Weisse beer is delicious as well especially with chinese food. It has a sour note to it. Lastly, I tried their rich Stout beer… it was so chocolatey and delicious. I'm not really a stout drinker but I loved all the notes in these drinks!
For Canadian orders, Grüvi is available on well.ca for shipping and in Toronto at independent grocery stores like Summerhill, Freshcityfarms, Cocktail Emporium, etc.
I hope you are all staying safe and if you get around to trying Grüvi, let me know your thoughts!
Email me at [email protected] or DM me here @trendfamily.
Cheers,
Abby