Messy Moments with a Toddler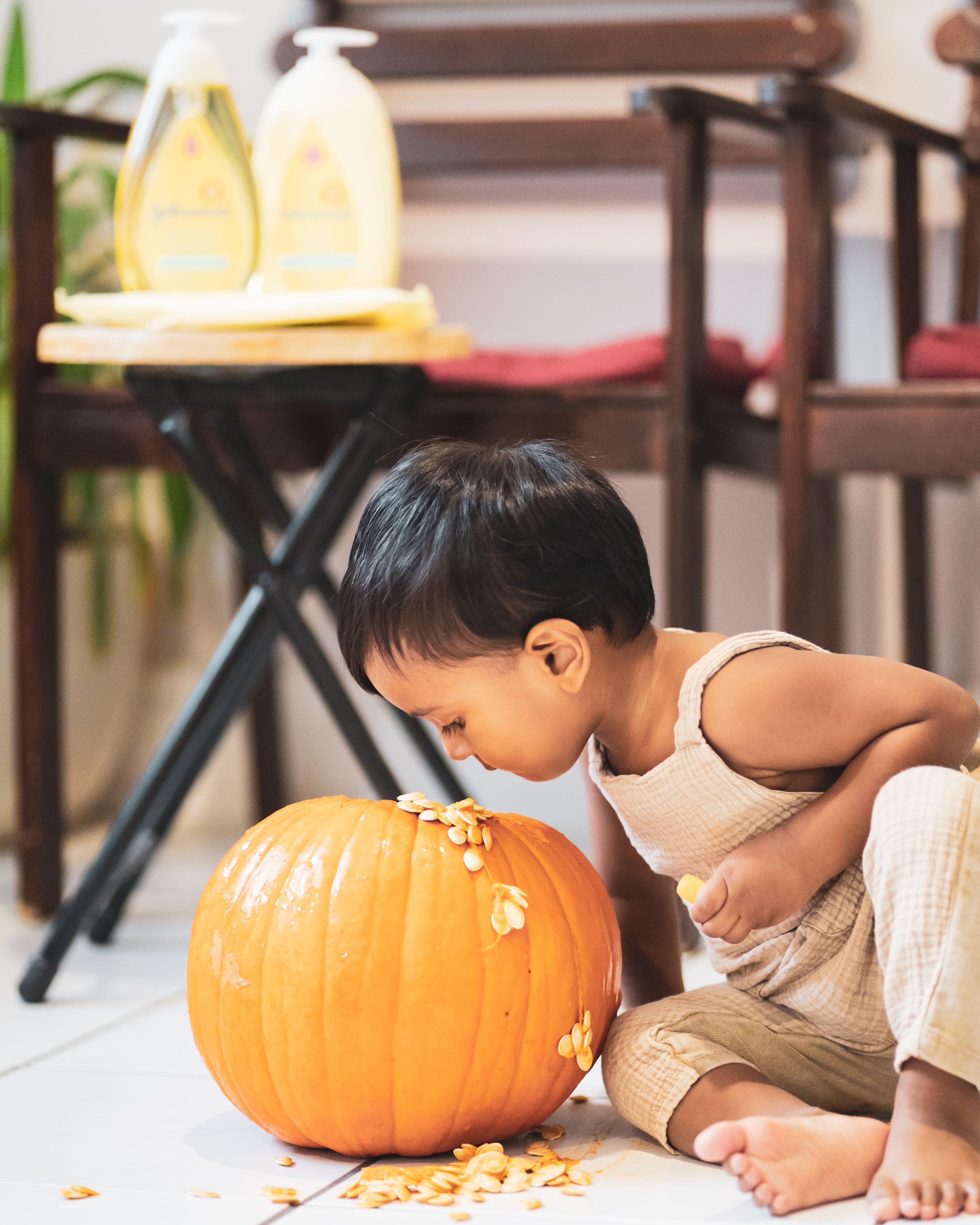 Hi friends, happy Pumpkin season! Vith, Zay and I have teamed up with JOHNSON'S® Baby to share some of our messy moments with all of you.
We all know how messy motherhood really can be. There are all the trials and tribulations. Learning how to parent, especially if you're a first time mom like me. All I can think sometimes is- gosh; I really hope I don't mess this up!
I just want to give Zay fun experiences that he can remember. My parents came to this country, had to start over and parent all at the same time. The struggle was definitely real and they tell me now of how hard times were! Although… all I can remember is a fun childhood. I remember baking pumpkin seeds with my parents, jumping in the fall leaves with my brother and trick-or-treating with my cousins. I just want Zay to remember a fun and enriched childhood. A mess should never stop me from giving that to my son. I am all about play-based learning and have already seen my son learn so much out of it. Vith, Zay and I went to the pumpkin patch and Zay picked out his first pumpkin! Vith and I decided to cut it open as soon as we got home. Zay was definitely all up in there! He was exploring with his hands and even his feet, haha. We decided to do a counting exercise while picking out the pumpkin seeds. Zay was very much into it- he can already count up to three! It's adorable; I have to show you guys.
You already know I am absolutely in love with JOHNSON'S® products. I love letting Zay experience it all, get messy, and then just giving him a warm bath. I also love knowing that the NEW JOHNSON'S® products use 96% naturally derived ingredients. All of their washes, shampoos and lotions are formulated without dyes and sulfates. My favourite thing to do is cuddle Zay right after his bath. He's so soft, clean and all mine!!
How do you guys clean up after messy activities? Let me know!