HEAD – TO – TOE ® – Zavian's Everyday Routine: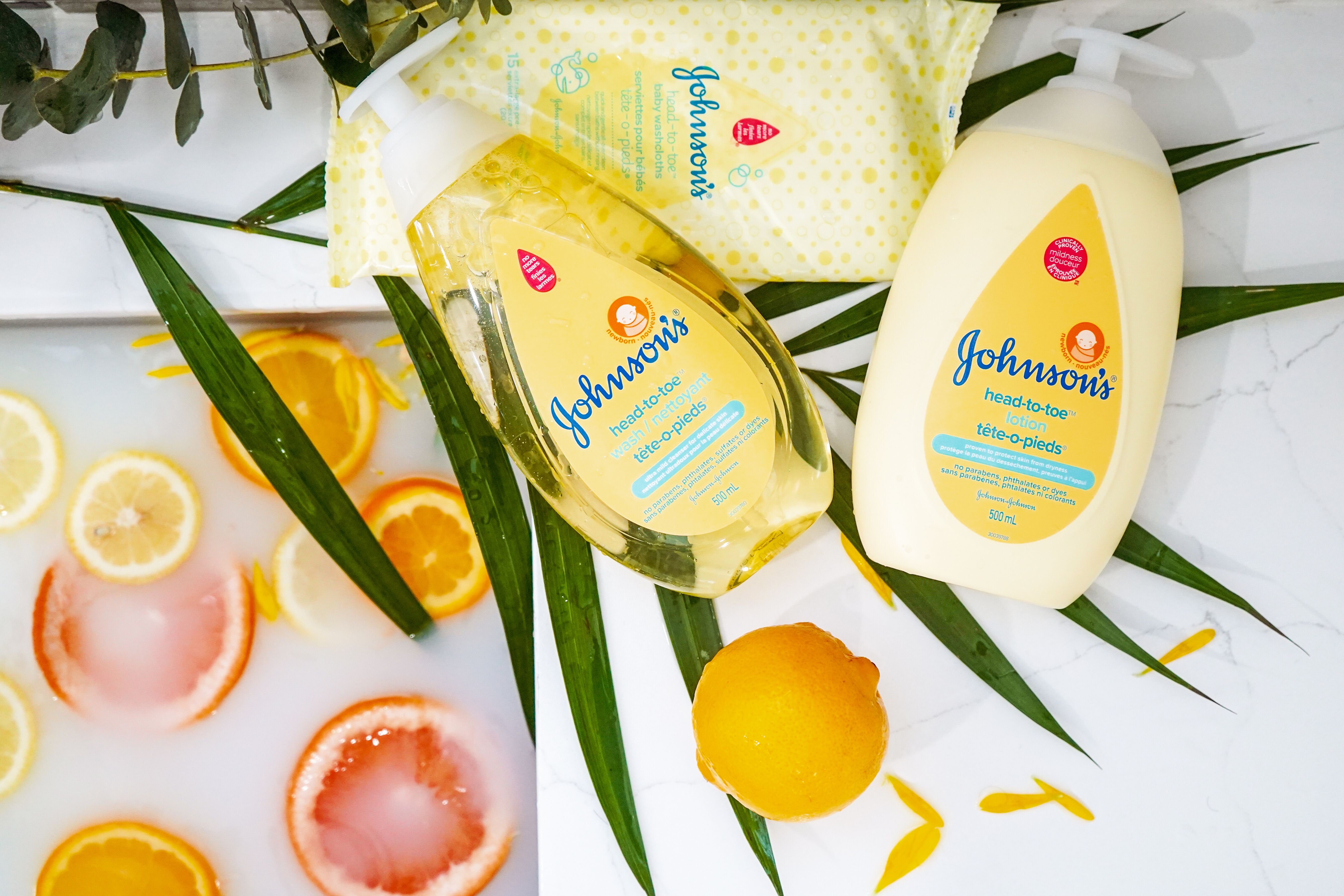 Hi guys, how's it going?!
So, I have partnered up with JOHNSON'S to share some insight on their amazing products. To start-my delivery process wasn't ideal as a lot of women experience.My doctor was monitoring me for high blood pressure, as I tend to be a worrywart. When my baby was born and the doctors put him on me, all I could think of was how nervous I was! It hit me like a truck. Like… what… I am responsible for this little thing? He was so tiny and everyone around felt the need to remind me of how small he was. At a point I was surrounded by a lot of my family members in my hospital room and everyone was educating me with their tips and tricks. It was a lot. I was overwhelmed. I quickly became worried and anxious about every single aspect when it came to my baby.
The first time I gave Zay a bath, I was a wreck. Obviously, my two moms took over and made sure he was all good. I was so nervous about the products I chose and if it would hurt his delicate skin. This is when I was introduced to JOHNSON'S products. I use the HEAD-TO-TOE®Wash, Lotion and Washcloths as a part of Zay's everyday routine. These products are made with a hypoallergenic formula and designed for baby's sensitive skin.All JOHNSON'S®products are designed to be close to baby's natural skin pH and hair pH. I love this because it helps avoid disrupting the skin barrier since babies' skin hasn't fully developed the ability to protect. I also learned that JOHNSON'S®products are reformulated with 50% fewer ingredients and are free of parabens, phthalates, sulfates and dyes.As you can tell… I have done a lot of learning over the past year and am super thankful that I have found products that I can trust.