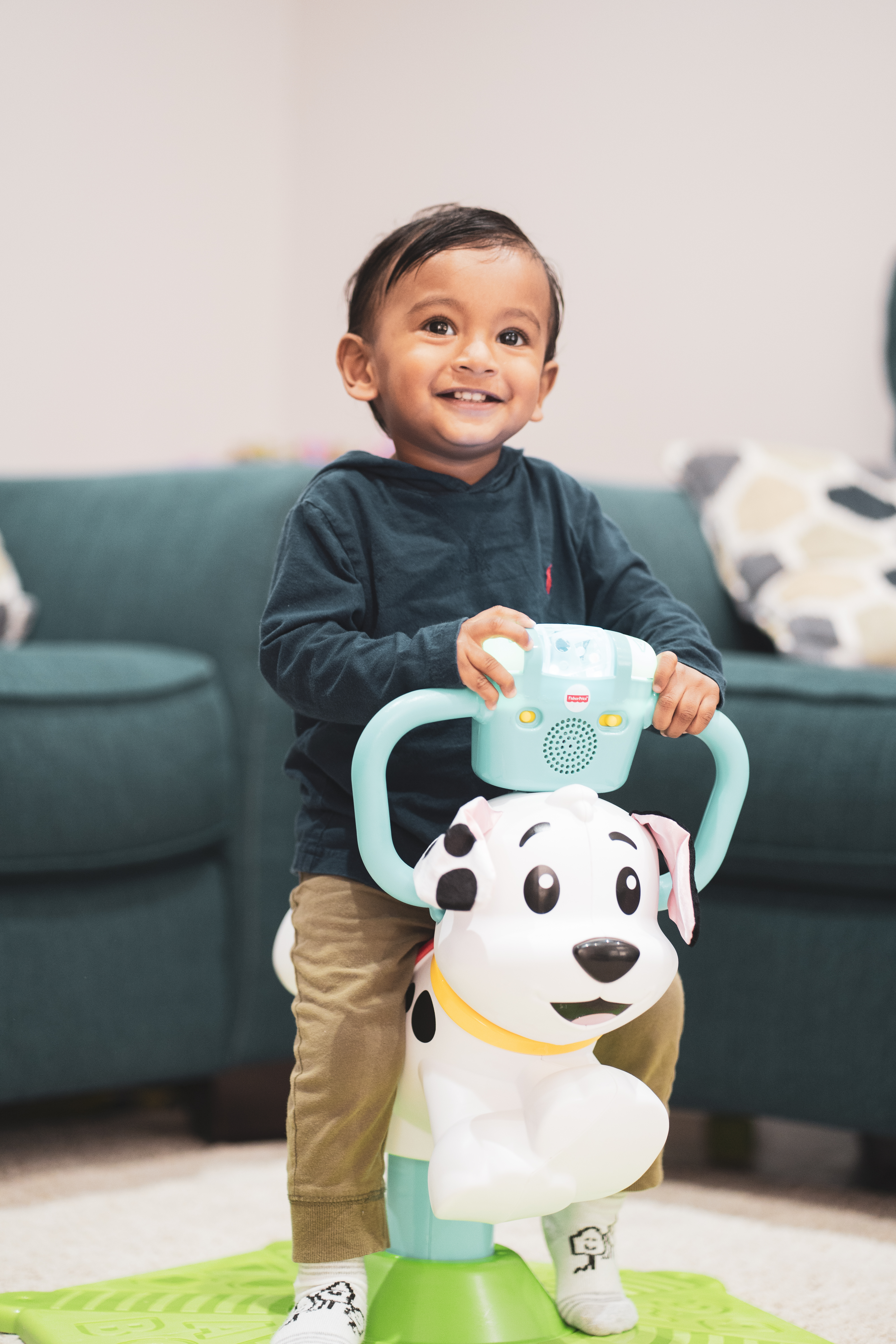 Zavie has been absolutely loving his Bounce and Spin Puppy from Fisher-Price®. I feel like he really wants to adopt a furry friend (okay, so do I), but we live in a condo and since Vith and I have never owned pets yet… we feel that it would definitely be a little overwhelming at first. I'm hoping to wait it out until Zay is a bit older and can take care of his furry pal. Until then, I'm glad we have the Fisher-Price® Bounce and Spin Puppy!
Zavie legit thinks it's real, it's the cutest thing. If you're already planning for Christmas, this toy would make a great gift for your child. It's perfect for kids over the age of one. It has a sturdy base, easy-grip handles, interactive buttons and multicolour lights.
This stationary ride-on dog plays songs, sounds, and educational phrases as your baby bounces up and down or spins all around! Zay is starting to remember certain songs so it's perfect for him. This toy is available at Walmart, Amazon and Toys "R" Us.
#FisherPrice #FPletsbekids