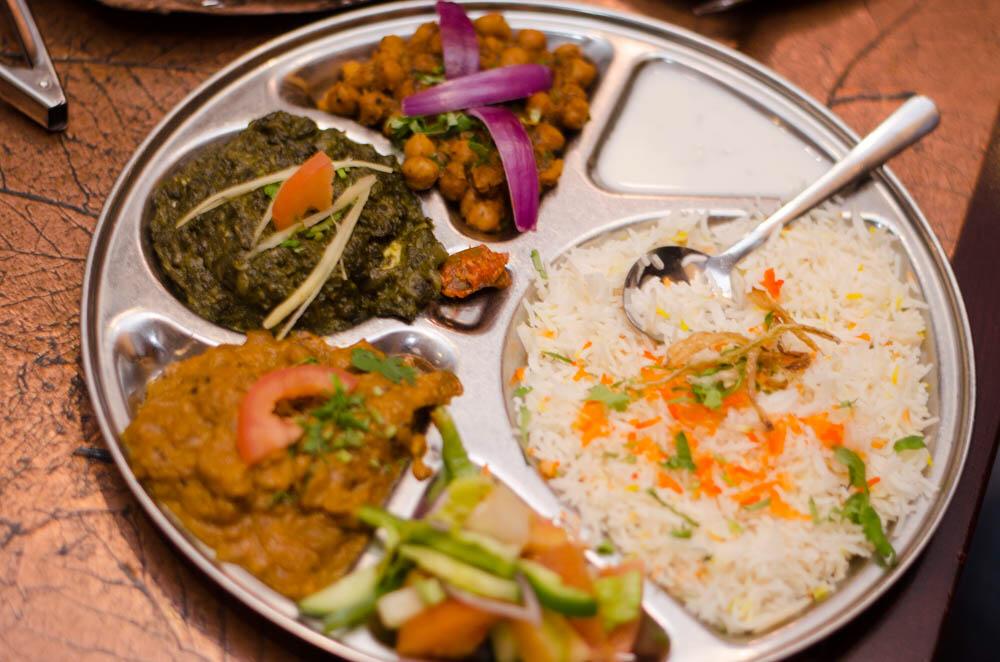 Little India Restaurant is a scrumptious place located at 255 Queen Street West. This spot is inspired by Indian food, music and culture. They have a vast menu that anyone and everyone can order from. They do take-out and you can even order on their website. Check out our Youtube video here:
They have good service and we found that the restaurant stayed busy throughout the time we were there (Sunday night around dinner hours). Little India Restaurant gets super busy around their lunch hours since they have a buffet open. The prices are all low to average, so you can eat all you want without breaking the bank!
The ambience of Little India Restaurant is dim and romantic. The eating area has a lot of tables available. The eatery is also decorated beautifully with gorgeous Indian-inspired paintings.
They have a large menu. We started off with their Mango Lassi. If you haven't had a lassi, you are missing out! It's a yogurt-based drink that is pretty prevalent in various parts of India. We then enjoyed Samosas, Onion Bhaji and Chicken Pakora. Their pakora was especially juicy and delicious.
We then moved on to our mains: Tandoori meat platter, Veggie thali (a bunch of curries), garlic naan, Butter Chicken and Tandoori prawns. All the dishes were juicy and definitely satisfied our Indian food craving. Oh man. We were stuffed after dinner for sure. We obviously had to have a tiny dessert though. We each enjoyed one Gulab Jamun. It was so soft and delicious!
We had an amazing family dinner at Little India Restaurant. Visit them and let us know what you think.