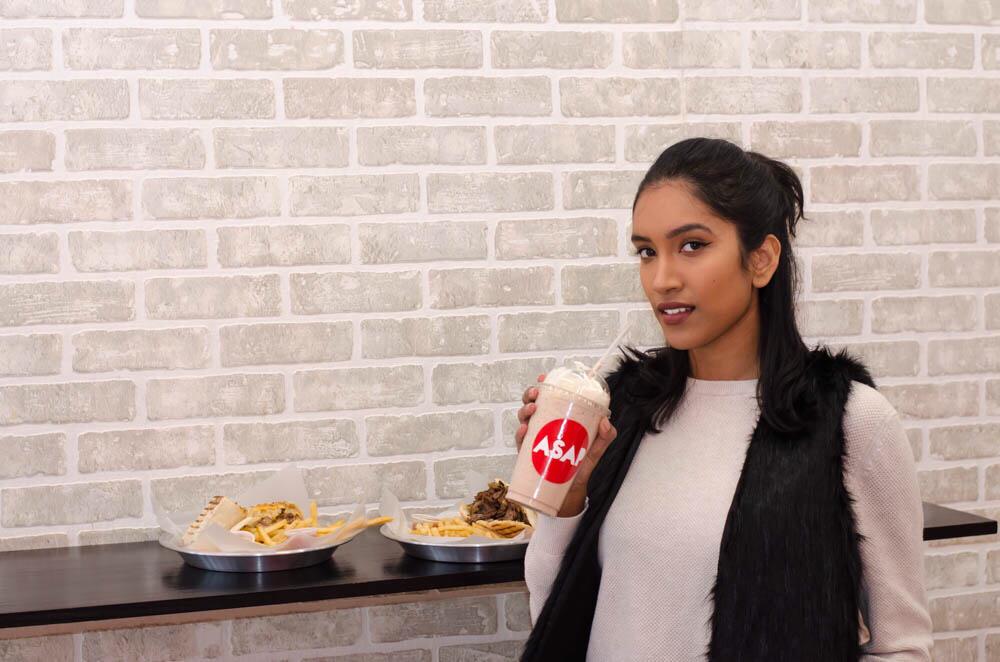 ASAP City is a fairly new establishment in the city. They have three locations: Downtown, Scarborough and one on Danforth. This restaurant has revamped the sandwich game and Vith and I are here for it!
We visited the Scarborough location which was very easily accessible. ASAP City is located in a small plaza with parking right outside the restaurant. The customer service was great. They even offered us options upon arrival. Service was also really quick.
I decided to grab a Nutella milkshake to start. I scarfed that down real quick because I love anything that has Nutella in it! Then, Vith got the Philly Steak sandwich, which has classic philly steak , caramelized onions, sliced bell peppers, sautéed mushrooms and sharp cheddar. This sandwich was so juicy and cheesy. It was also available in a tortilla. I got the Notorious Sandwich, which has chicken breast "à la crème", philly steak, fries, cheddar cheese & cheesy sauce. It was very cheesy and I could really taste the pepper.
The restaurant itself is quick big. You can roll in your stroller and even enjoy a bite with your kids. The decor and atmosphere was clean and bright. Let us know if you ever end up checking out ASAP City! Make sure to let us know how your experience was.