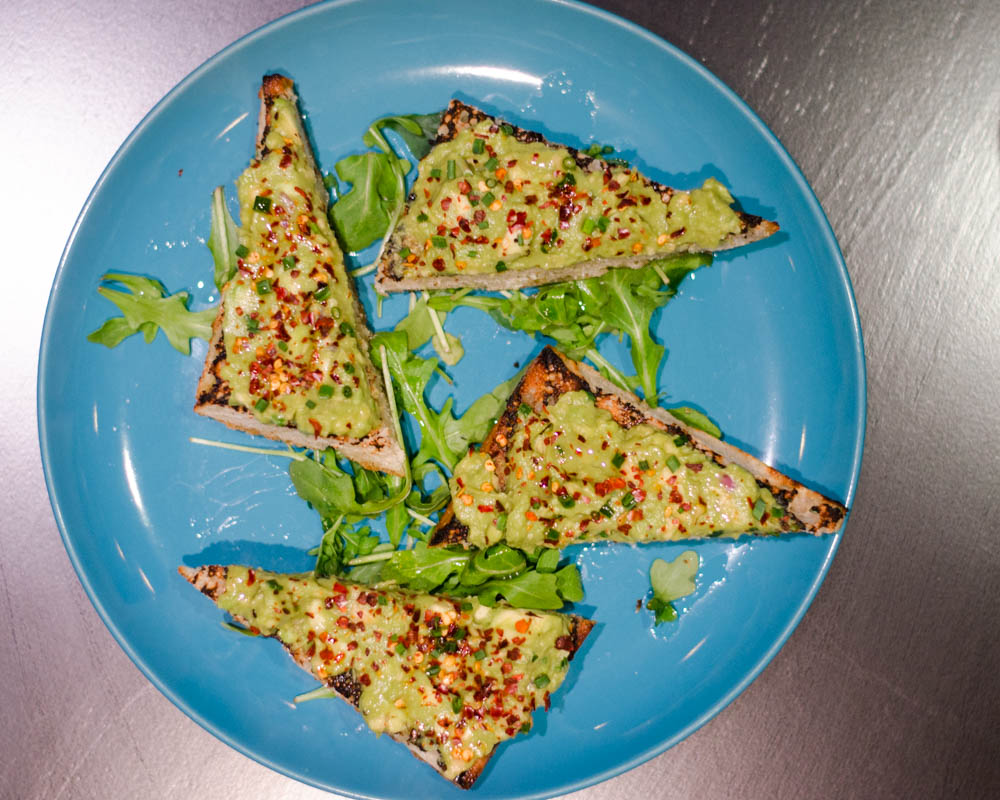 Rag Doll Eatery is a unique restaurant located at 2110 Yonge St, Toronto, ON M4S 2A5. This cool spot is inspired by 80s and 90s music and culture. They have a very modern menu and all their food is locally sourced. They are very conscious and have meals for everyone (vegan/gluten free, etc).
They have such great service and are super friendly. We were served by Jordan who was amazing and cheerful. We also were able to meet Pandora, one of the owners. She was amazing and very passionate about her business. They support local talent which we really appreciate. This place is great for a group of friends to connect. They also are a part of Flexday and so those of you who work from home can rock it at Rag Doll Eatery.
The ambience of Rag Doll Eatery is dim and romantic. The eating area is very large and spacious. They have quite a lot of tables and also, parents you can fit your strollers! The eatery is also decorated beautifully with gorgeous paintings by local Toronto Artists.
They have a large menu and everything is made from scratch. You can definitely request to customize the dishes that you order. We started off with two Rag Doll beers. We then moved on to the appetizers: Sweet and sour meatballs and avocado toast. The meatballs were delicious and tender. The sweet and sour sauce had pineapples in it so, we were definitely very much into it. Do we have to tell you how much we love avocado toast? We loved the way the toast was seasoned and the focaccia bread was a great pick.
We then moved on to our mains: the buttermilk fried chicken with a side of the macaroni and cheese, arugula salad and the Rag Doll burger, which comes with a side of skewered-baked potatoes. Everything was mouth-watering and beautifully plated. We then took home some cheesecake and a brownie because who can say no to dessert?
We loved our date night at Rag Doll Eatery and enjoyed connecting over some delicious meals. They also do private dinners, so hit them up if you're planning a party! Visit them and let us know what you think!