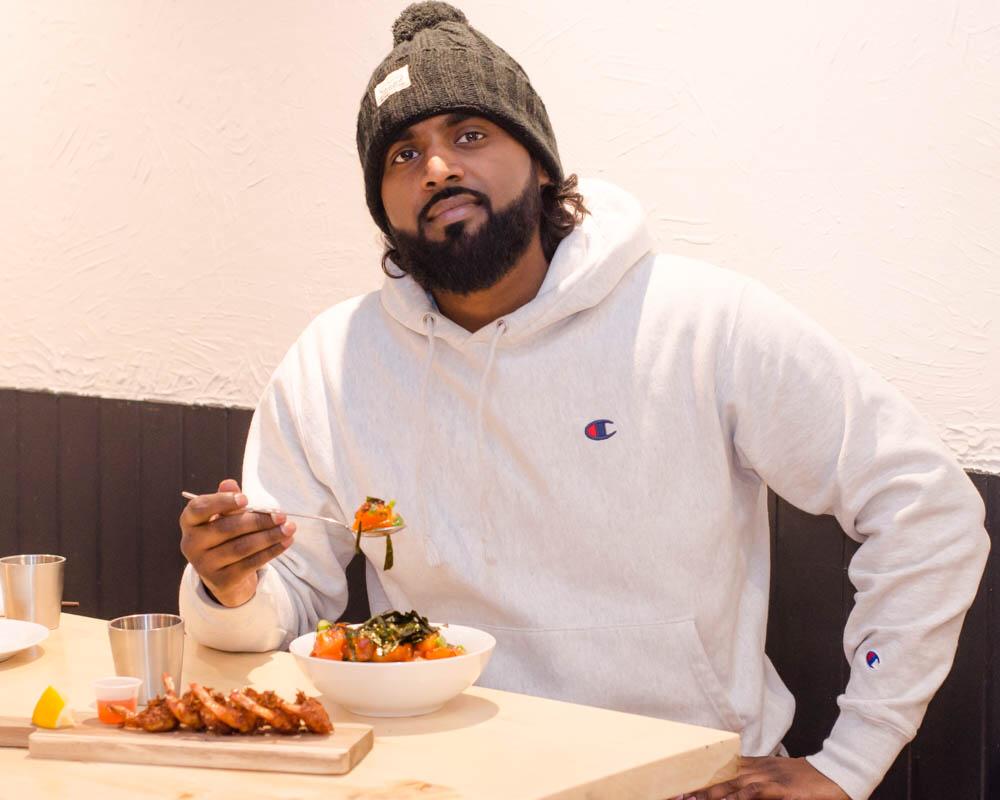 Her Chef is a very new restaurant in downtown Toronto. This spot specializes in Korean-Canadian fusion cuisine. Basically this cute place was started up by Hwa Hur who grew up in GyungJu South Korea. He watched his mother cooking growing up and dreamt of being a chef. He came to Canada in 2012 and began cooking for many international students and friends who missed a good home-cooked meal. He even woo'ed his wife and in-laws by cooking for them! What we loved mostly about this place was the fact that there was a special story behind each dish. Hwa Hur is also open to fulfilling cravings so if you're feeling something specifically, just ask him to make it for you!
This is a great spot for students all over. Their prices are incredibly fair and all the ingredients are very fresh. The restaurant itself is very cozy and clean. There is space for a stroller, just request the big table with red stools near the wall.
It was a very cold day when we went in for some late lunch. We started off with some warm green tea. We then indulged in a sunkissed peach latte. It was incredibly delicious and frothy. Just how we like our lattes. Then we enjoyed a delicious appetizer: CoCo Shrimp, which is Crispy coconut battered shrimp with Her Chef's signature sweet chili sauce ($4.99). Then we went on to our mains, first was the "Salmon Lover" which is essentially a sushi bowl with marinated salmon, cucumber, dried seaweed, red onion, green onion with rice. The Signature spicy sauce is optional but we obviously got it. This dish was $12.99. Next, we tried the SCRS (Sun, Cloud, Rock and Snow) bowl. This was amazing! The texture of the whipped egg complimented the rice and meat. It is definitely worth a try and is only $8.99.
Lastly, we had some of the Gommi Gommi which is a dessert made of sweet rice cakes mixed with organic Canadian maple syrup which is $2.50 and the Ah! Forgotto which is $4.50.
If you'd like to win a free dinner for two at Her Chef, please follow the rules and enter on our Instagram post. We would love for you to experience the magic of this wonderful restaurant. You can taste the passion in all their food! Let us know what you think.