Hey guys!
How is 2017 treating you so far? Good, I hope. Mine has been a little stressful. 13 days in and I'm trying to balance everything I already had going on along with the dreaded "wedding planning." Realistically though, trivial things aside, Vith and I have really been having fun with it all. We are trying to get through it as fast and smoothly as possible. Follow me on my social media accounts down below to keep up with the planning! I will keep you posted.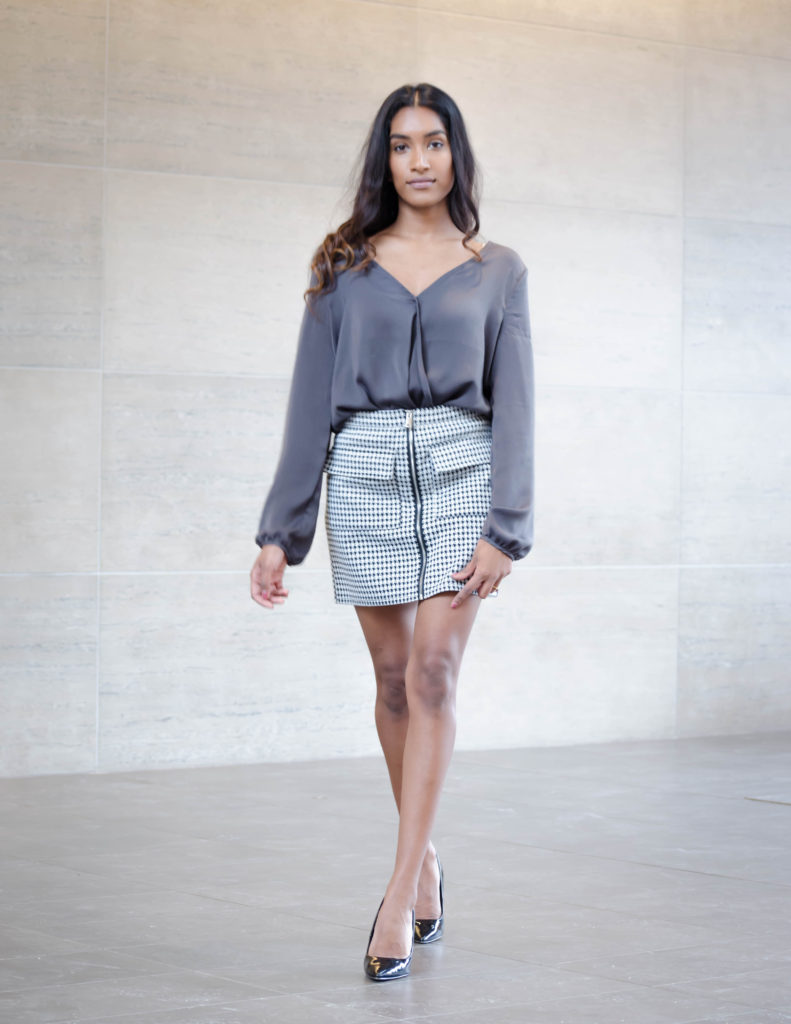 I threw on this little outfit the other day to attend a meeting. All the articles in this post are from Forever 21. I paired a grey, satin crossover top with a zippered skirt. This skirt makes it really easy to tuck things in, which is a blessing. I love the checkered pattern as it adds a little bit of character. I also lined my lids with the glitter eyeliner that I mentioned in my last few posts. I wore my Sonia Kashuk lipstick in the colour "Barely Nude."  I used to only wear lipsticks/glosses that had a red, pink or maroon tint to them. "Barely Nude" opened up a lot of doors to me in the nude world. That sounds funny, but it's true! I purchased it initially from Target, but now that there aren't any Targets close to me… I have to resort to shopping online from the Sonia Kashuk site itself.
Anyways, love peace and prosperity to you!
Hope you enjoyed this look, talk to you soon.
Xoxo,
Abs
Instagram: www.instagram.com/trend_toronto
Snapchat: @badgal_abibi
Contact: abinaa@trendfamily.ca