Hey guys, hope you are having a fabulous time planning your holiday events! I feel like I've been running around like a headless chicken.
I've been busy exchanging Secret Santa gifts, attending dinners and meetings! Vith's on a trip now so I will definitely share pictures with you of his adventures on my social media accounts. I'm hopefully going to be checking out the Christmas Market this week so make sure you follow me on Instagram and Snapchat. I just want some spiked hot chocolate!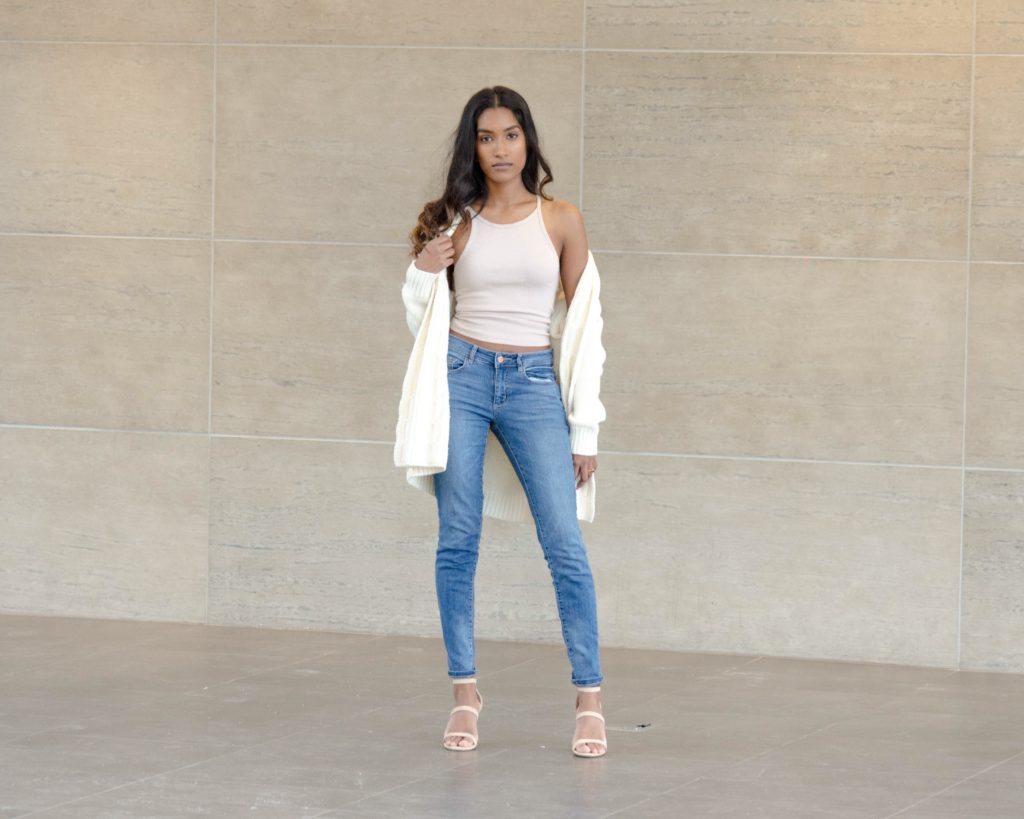 I just wanted to share this quick casual, holiday look with you. I'm rocking my nude crop top from Urban Planet with my warm Banana Republic cardigan. This cardigan even has pockets! I love how chunky this piece is, so appropriate for this time of the year. I paired my UrbanOg strappy heels with this look. I threw on my Garage jeans and waved my hair out with a straightner. I have Mac's Taupe on my lips.
Keep up with me!
Instagram: Trend_Toronto
Snapchat: Badgal_abibi
Email: Abinaa@trendfamily.ca
Talk to you soon.
Xoxo,
Abs