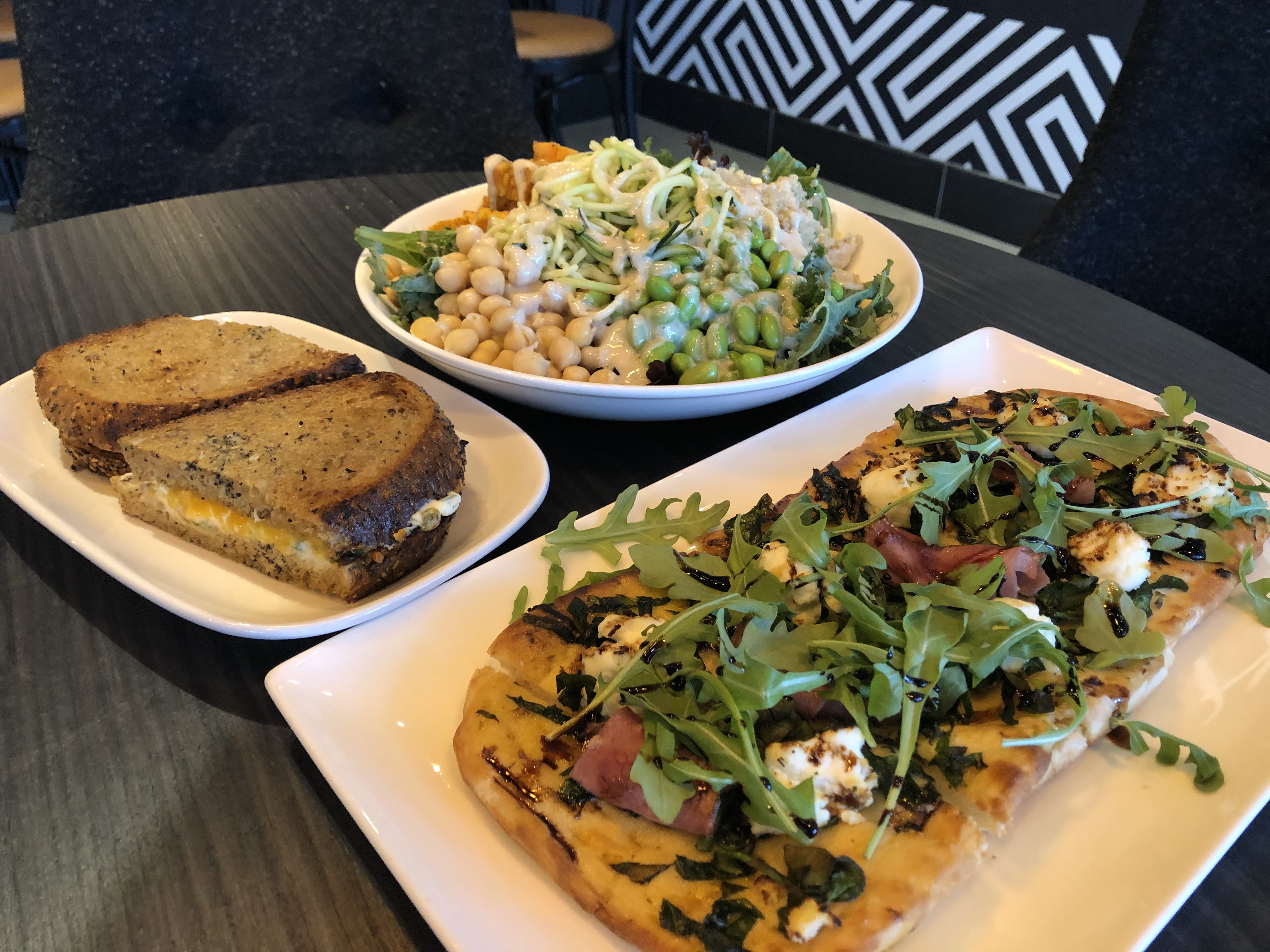 I'm sure you've heard of the café / bistro called La Prep before but let me tell you… they've changed. Definitely for the better! We visited the La Prep at 150 Commerce valley Drive. The space is large and beautiful! They went for a rustic appearance and it is so working.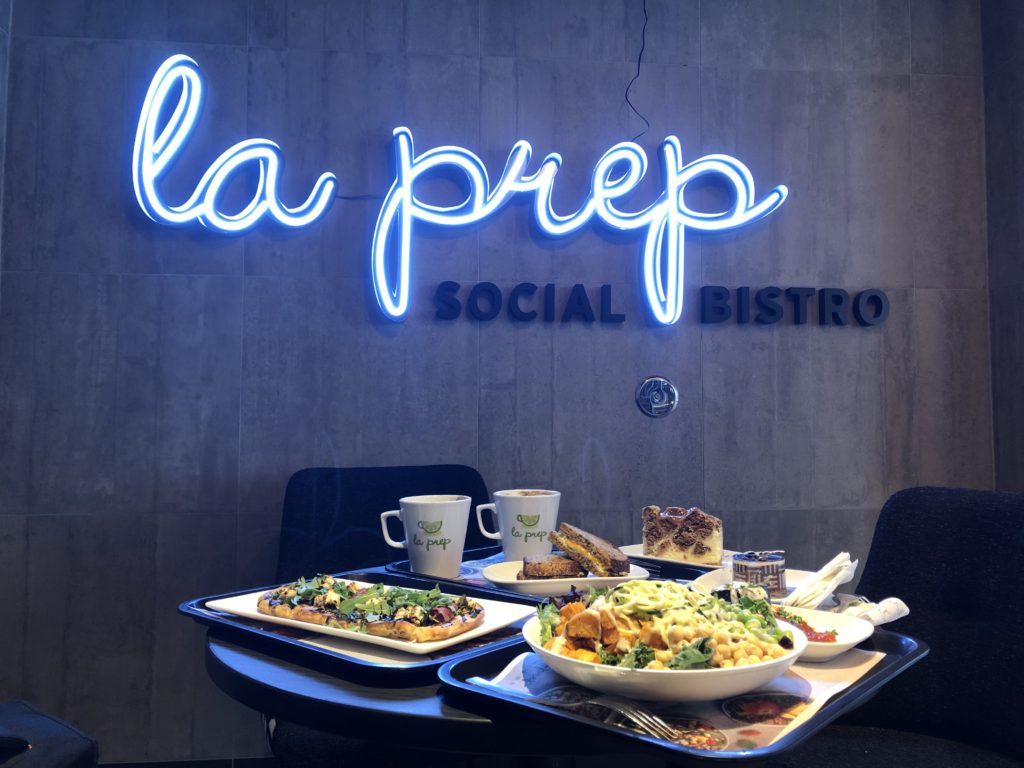 The new La Prep is all about finding your balance. Whether it's enjoying a hot cup of coffee alongside a nice salad or a delicious cookie with a smoothie!
The ambience is bright and energizing. Parents… I always have you in mind! This spot is perfect to take your babes to. It's comfy and cozy. There is also a lot of space for your strollers. I loved that they have so many great photo ops as well.
We tried one of their sandwiches a lot with a hot plate. We also tried one of their delicious flatbreads. Their meals are so scrumptious and fresh. If you work in the Markham area, this is definitely a great option for lunch. We also enjoyed some of their cakes and cappuccinos (how could we not??).
La Prep at 150 Commerce Valley also does catering. Just walk in and have a good time there. Let us know how you enjoy your visit!