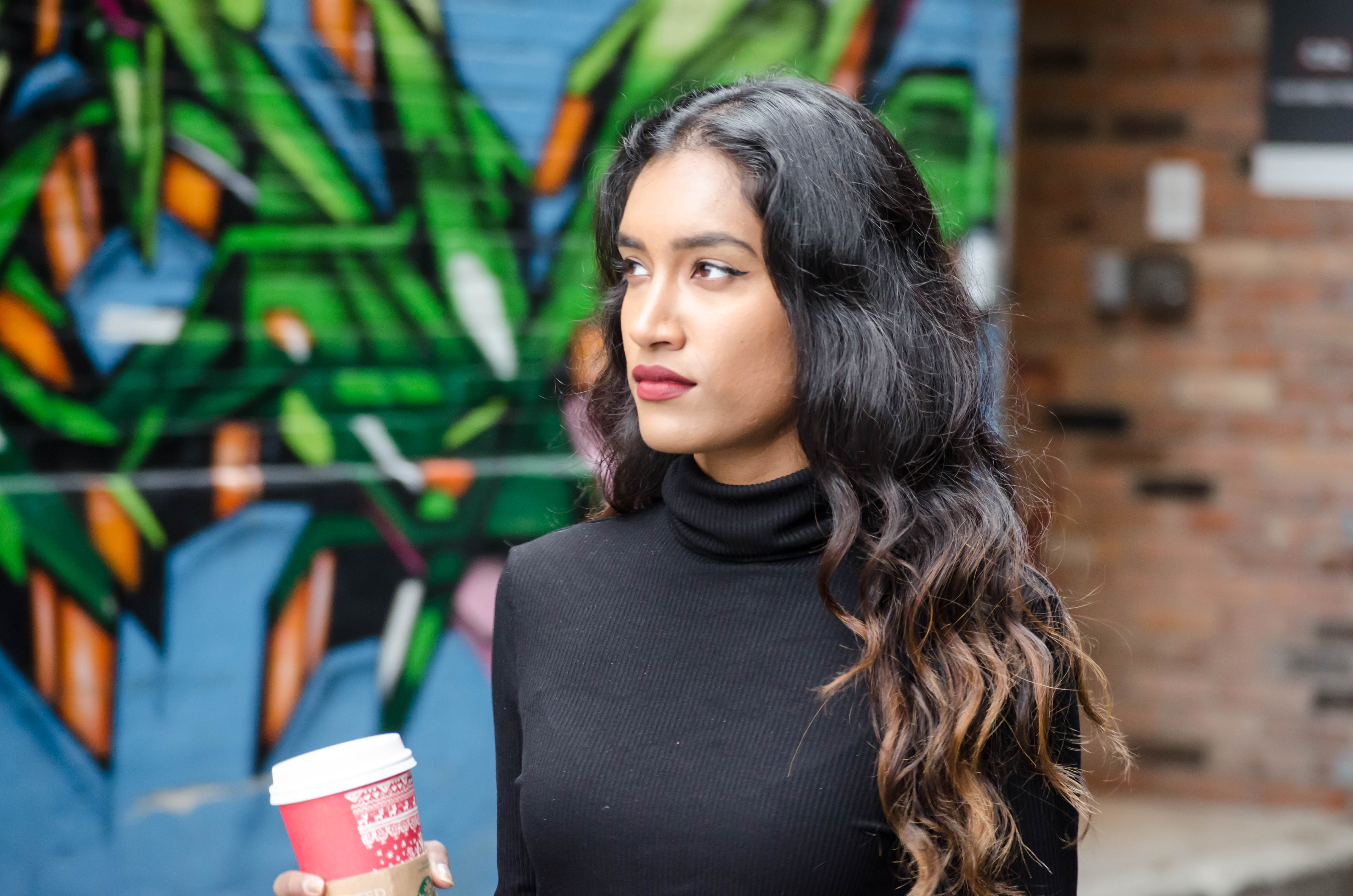 The holidays are fast approaching! I really love this time of the year. Surrounded by love, laughter and just good times! I love all the holiday markets and the smell of peppermint in the air. I don't even mind the busy malls at the this time due to the holiday tracks that they play. Plenty of good times to be had!
I went to a meeting in this outfit. Don't I look like an alley cat?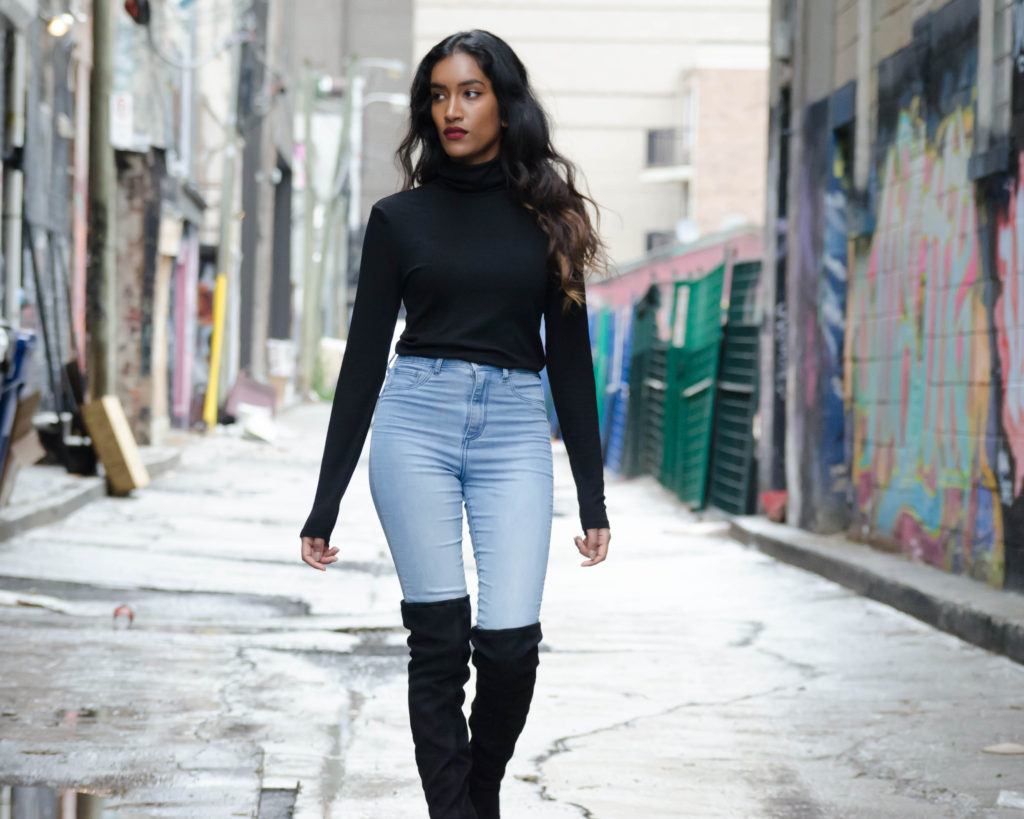 I'm wearing a basic black turtleneck from H&M. There are a couple different versions in stock and in the market at the moment. My light high waisted jeans are also from H&M. They always hooks it up with multiple versions of staple items. I always whip out the red lipstick during the holidays. I don't know why but I almost feel an urge to accent with brighter tones during this time of the year. I am wearing MAC's Ruby Woo.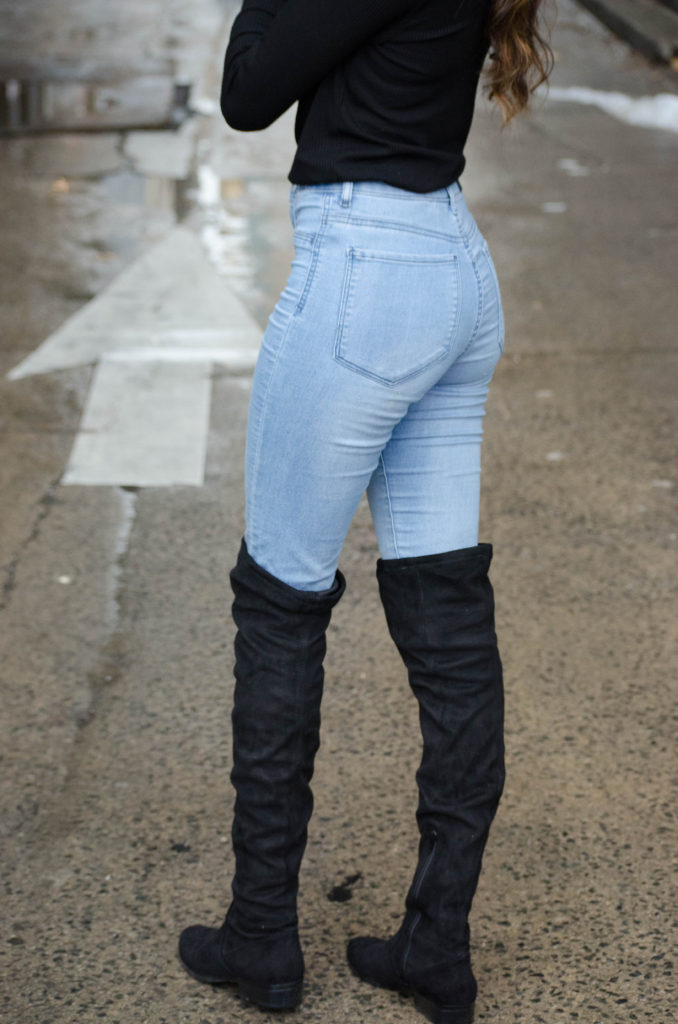 If you follow me on Instagram, I had told my followers about Aldo's crazy Cyber Monday sale. Yup, I definitely needed another pair of black thigh high suede boots (insert sarcasm, haha). In my defense… Aldo had an amaaaazing sale on all their boots. I just couldn't resist, okay!! The Elinna boots are great for thin chicken legs. Oh, and they are nice and flat for your daily adventures. There are a couple different colours and sizes available on Aldo's site. They are still on sale so if you're interested, go grab them!
Hope you enjoyed this outfit, I sure did. When you look good, you feel good!
I'm will be going on a couple holiday adventures soon, so follow me.
Instagram: www.instagram.com/trend_toronto
Snapchat: @badgal_abibi
Enjoy your time with family and friends. Talk to you soon lovers!
Xoxo,
Abs