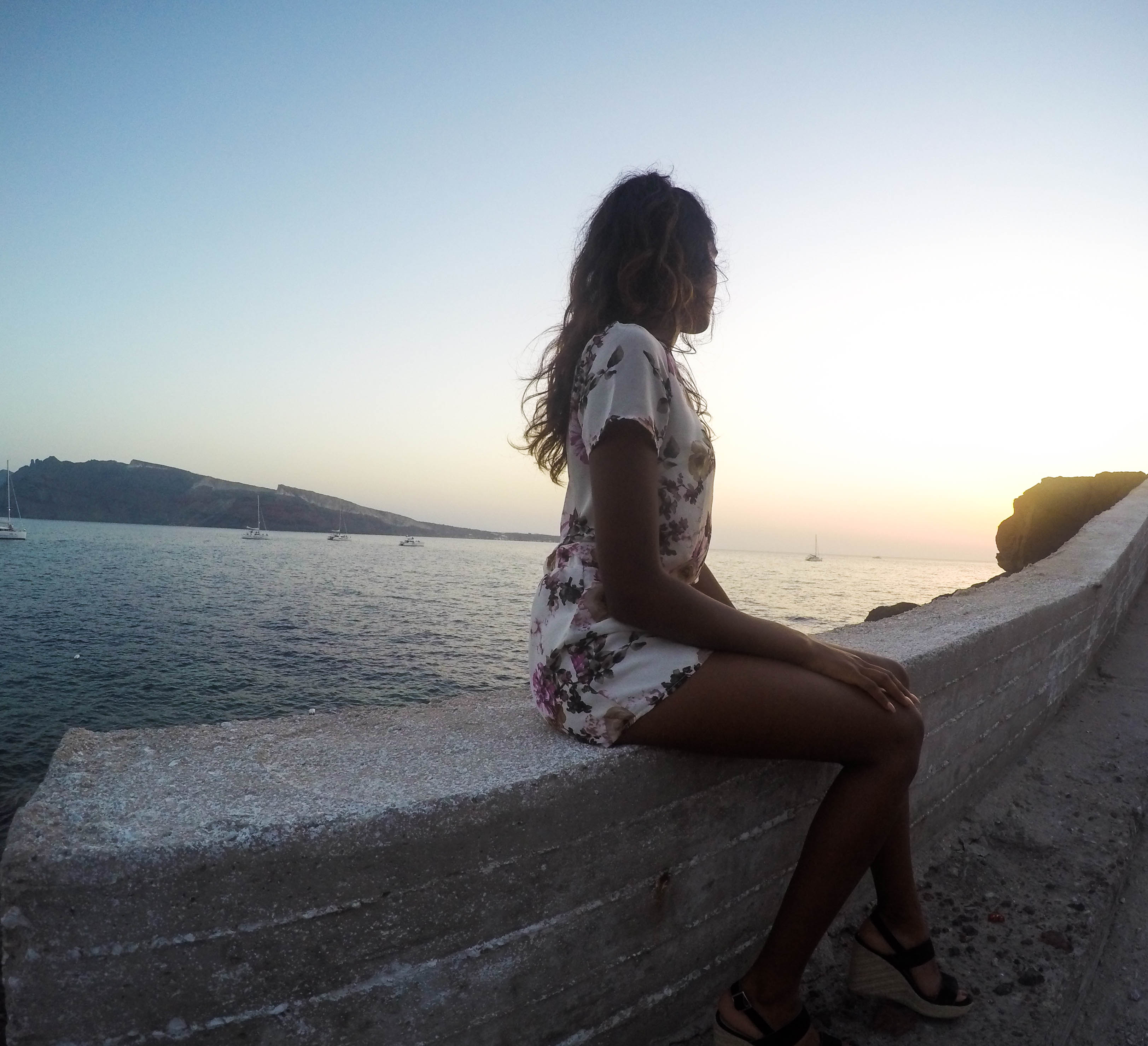 Absolutely LOVE this set from Fashion Nova. It's floral and perfect for the hot weather. What I love about sets is that you can wear them together or your can mess around and wear them with other tops/bottoms. You can achieve unique looks, just depends on how you decide to style it.
I paired the set with some wedges, which are perfect for beachy weather. You can show off those legs with an outfit like this.
P.s. How beautiful is that Amoudi Bay Sunset??!
Xoxo,
Abs