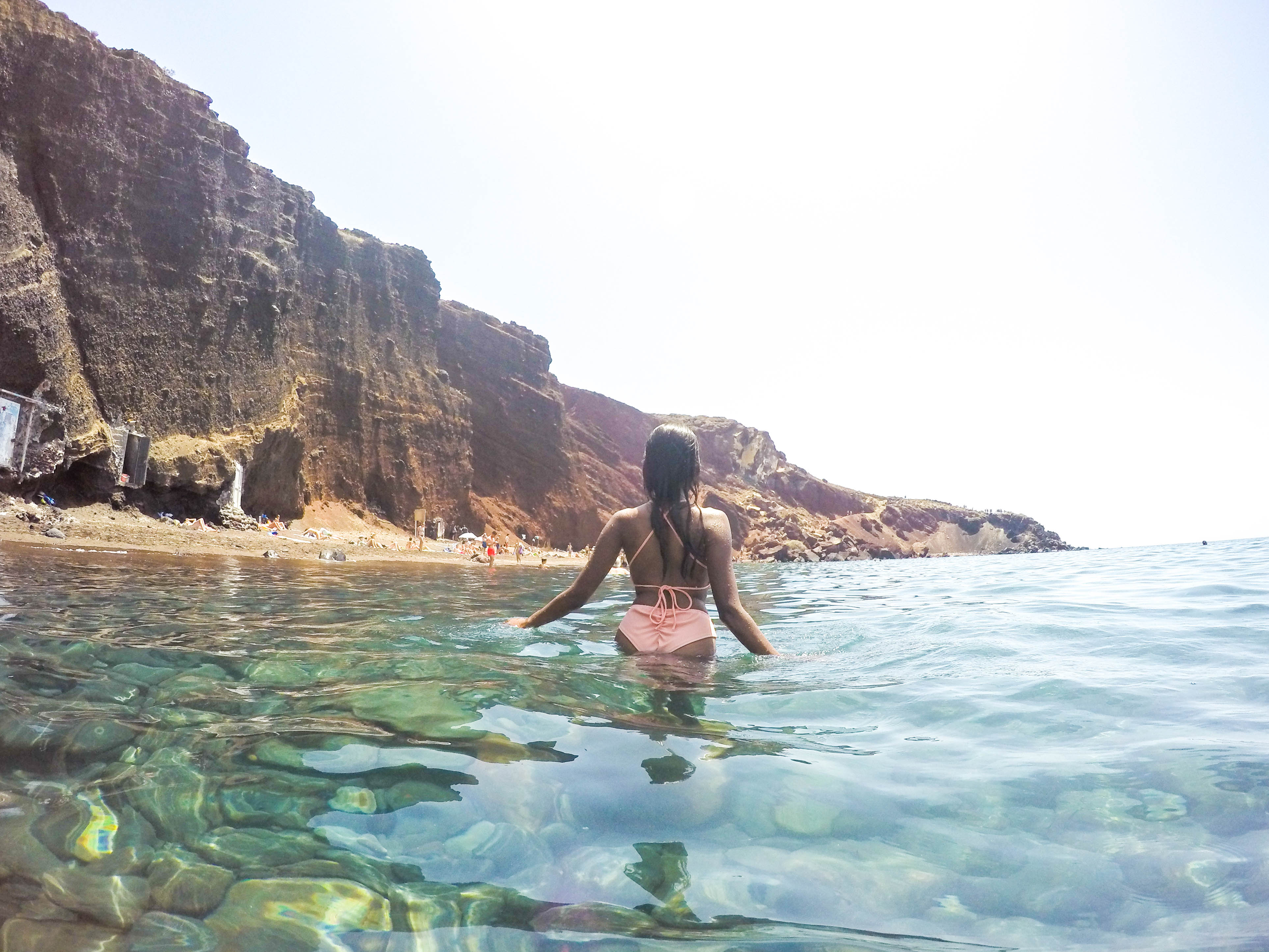 The Red Sand Beach was one of my absolute favourites. The only problem with both the Red Sand Beach and Black Sand Beach is the fact that there are a lot of tourists and believe it or not… crowds give me anxiety. It was all good in the hood though. We did plenty of summersaults in the water and swam our hearts out. We also got a chance to play with the GoPro. I have some hilarious videos that I will put up on
my Instagram
soon.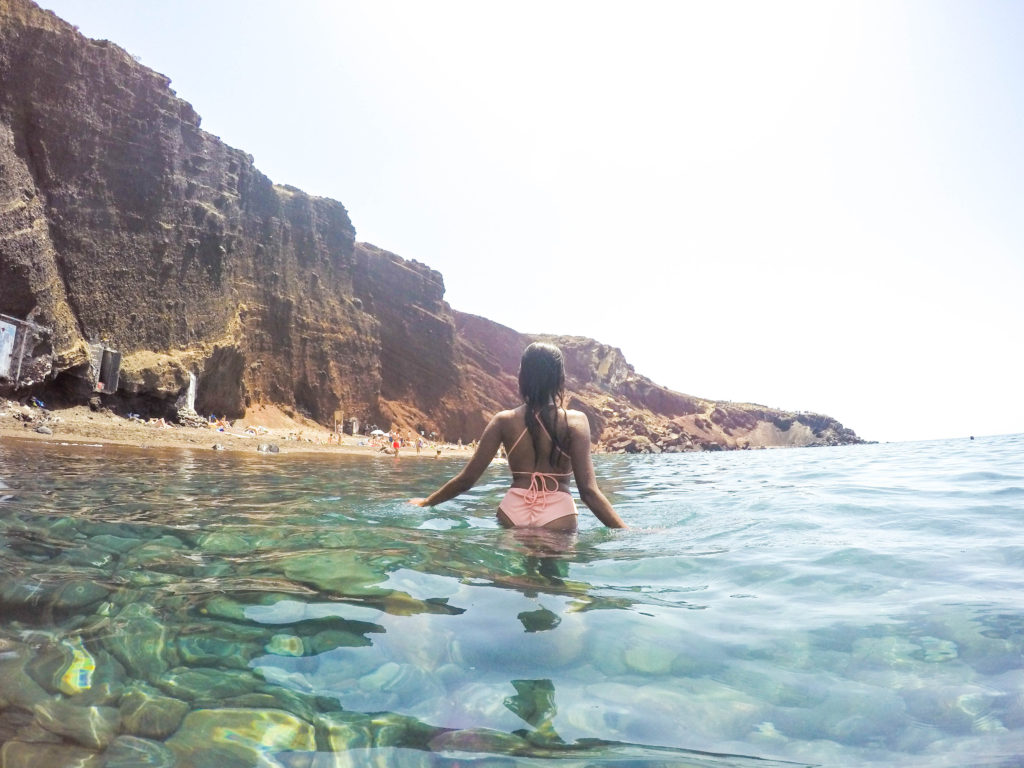 I wore my new swimsuit from
Fashionnova.com
. I absolutely loved wearing it. I pranced around in it the whole day with a skirt on top. You can even wear the top as a fancy crop if you'd like to. The bottoms that came with it are not my absolute favourite but you can go on their site and find low rise bikini bottoms or whatever you'd prefer.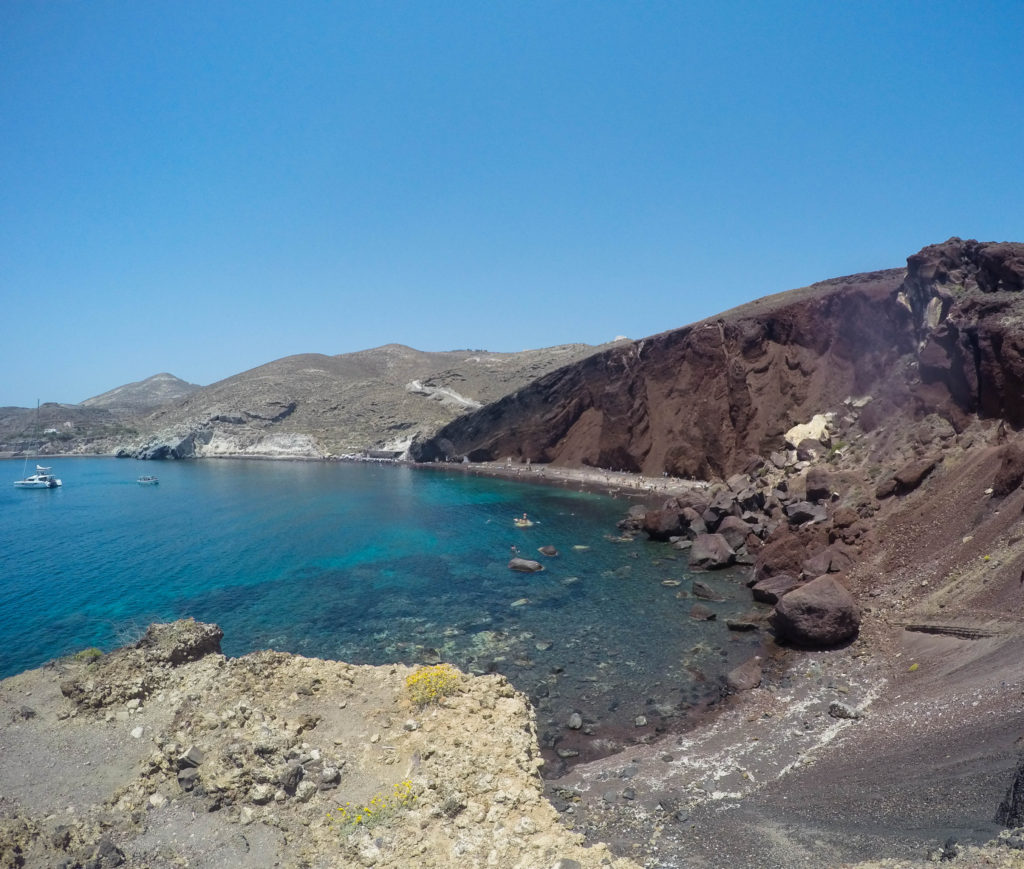 The Red Sand Beach is definitely a site for sore eyes. The crazy red lava cliffs complemented with the beautiful blue sea is just something else. Just keep in mind that it's not actually sand but rocks/pebbles in the water. Don't forget your water shoes!
xoxo,
Abs