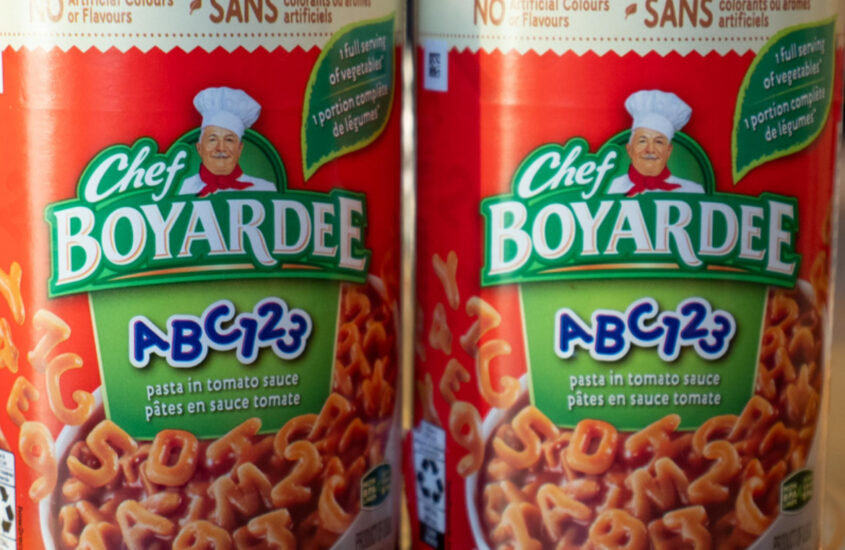 With winter in full throttle, I'm always looking for delicious and hearty pantry staples for our little guy. With Zay starting to take part in a couple different activities (swimming and gymnastics), I'm always looking for quick and easy meals to make my kiddo smile. Chef Boyardee now offers a full range of tasty, kid-approved products. I'm partnering up with Chef Boyardee to share my genuine love for their ABC 123 canned pasta.
Chef Boyardee ABC 123 is a hearty, meatless canned pasta made with no artificial colours or flavours. Zay absolutely loves the kid friendly pasta shapes and I love the 1 full serving of vegetables (based on Canada's food guide). I don't know about your children, but Zay is definitely a class A picky eater. So, what's better than hidden vegetables?!
I love that I can store Chef Boyardee ABC 123 and have the cans available at any time! Even Zay's grandma approves of these pantry staples for her grandbaby.
I absolutely adore the fact that Chef Boyardee ABC 123 is an easy meal that also brings kids' love of learning to the table. You can purchase online at: https://www.facebook.com/chefboyardeecanada/. Check them out and stock up that pantry!