What's going on guys? Hope you're doing well. It's fall and Toronto looks even more beautiful than ever. I am not a fan of the cold/crisp air but I am all about the colourful scenery. We took a walk in Unionville, Markham the other day and ended up taking some casual outfit pics.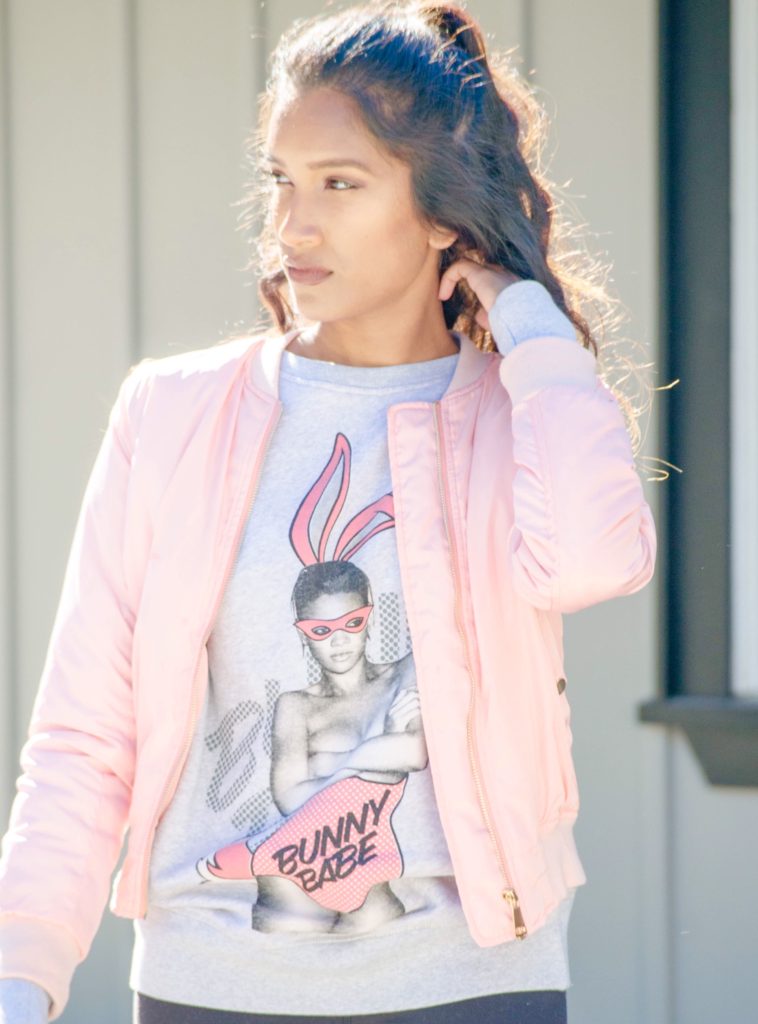 This sweater was actually Vith's. Yes… another article of clothing stolen by yours truly. I couldn't help myself! It's freaking Rihanna in a bunny suit. We got it from Asos.com. The leggings are the Wunder Under Pant III from Lululemon. Lastly, the jacket is from Fashionnova.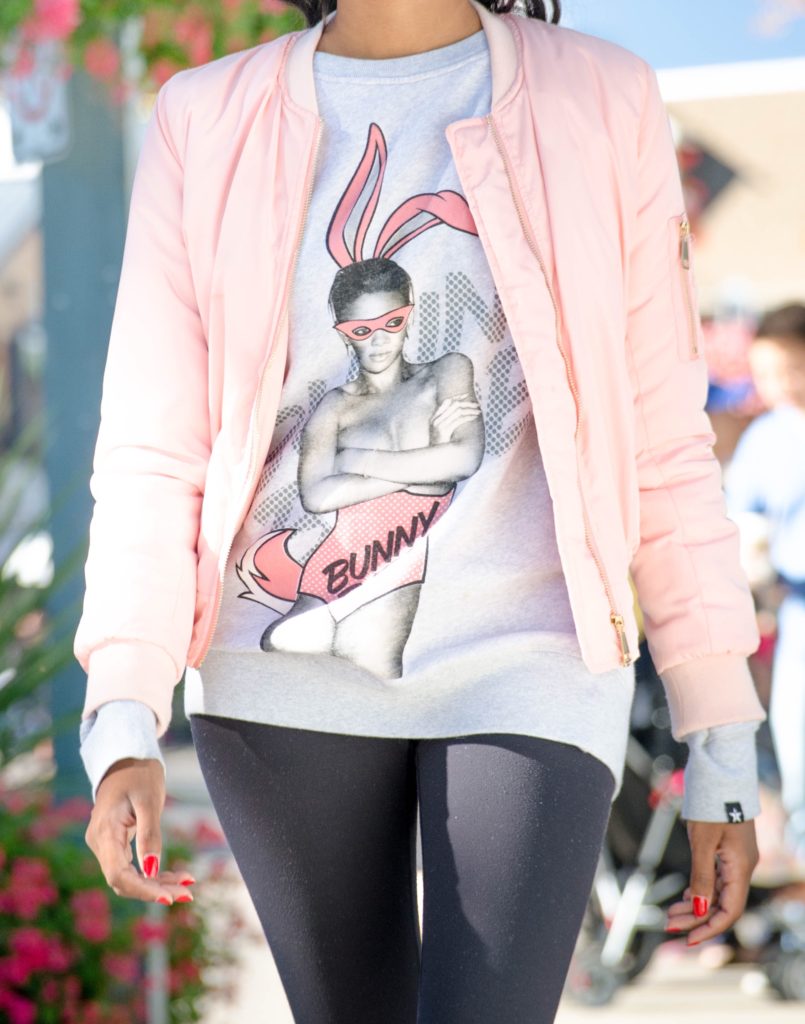 Keep sending me your requests and emails. I love connecting with you all!
Instagram: trend_toronto
Snapchat: badgal_abibi
Email: [email protected]
Talk to you soon lovers,
Xoxo,
Abs