Trend Toronto In Greece: MYKONOS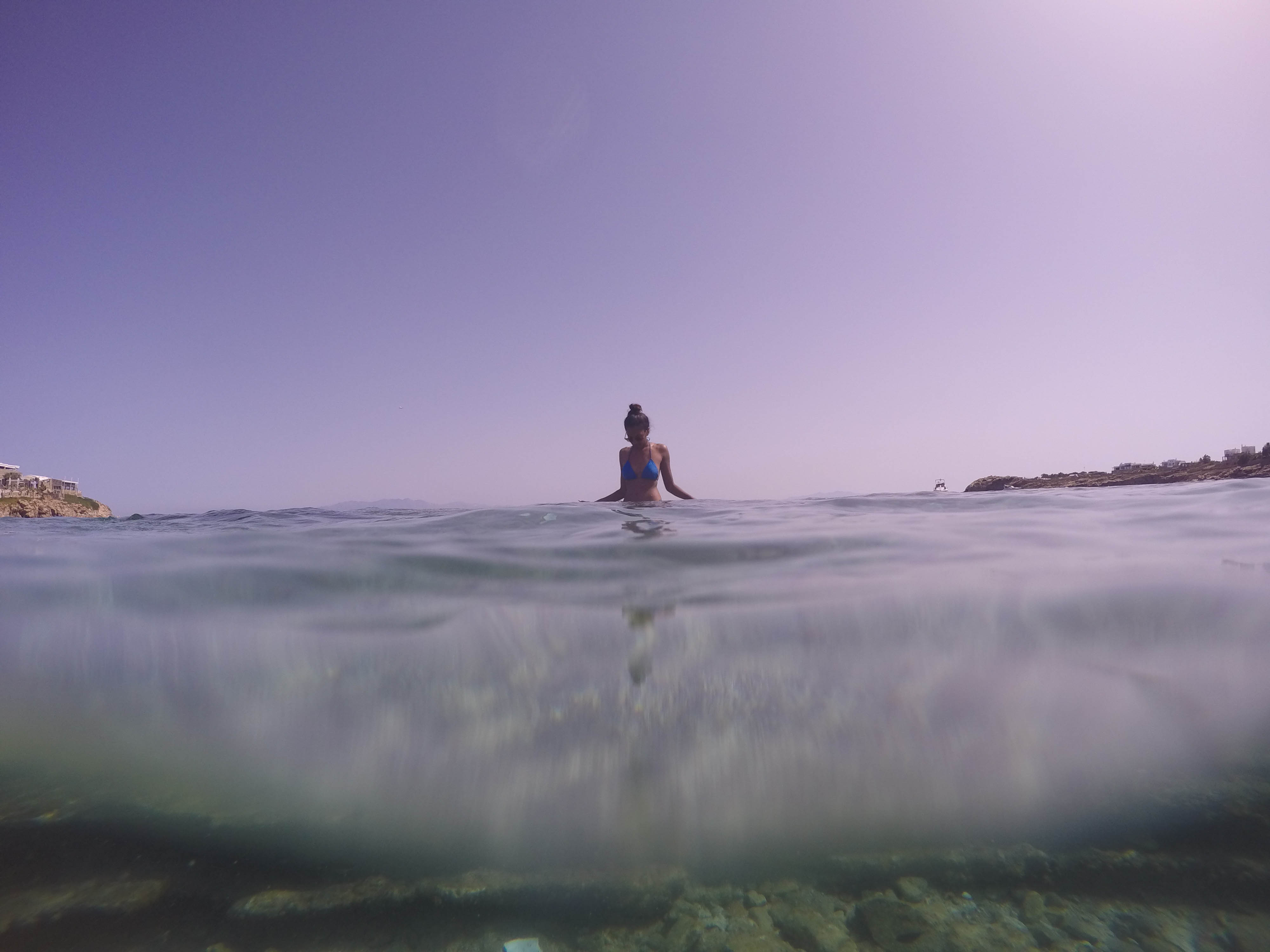 If you love to party, you have got to head over to Mykonos for a couple nights. They party from 4 pm to 10 am over there! It's crazy! The vibe is energized and full of fun.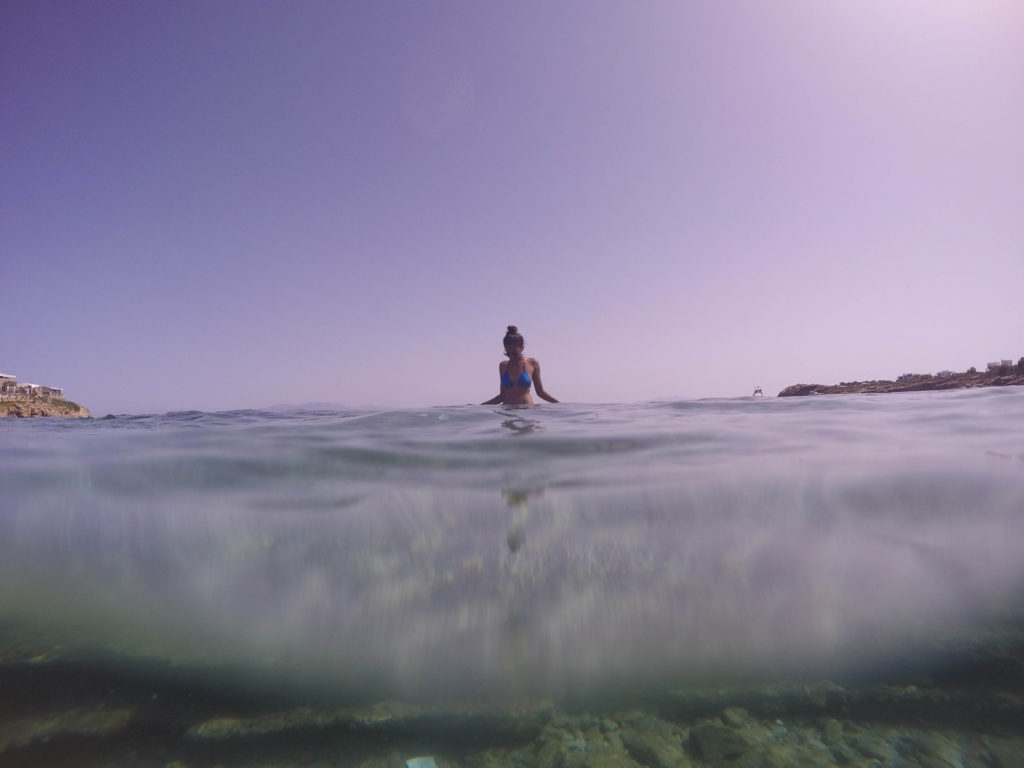 You have got to check out the beaches. The water is nice and clean. You can swim with the fishies! We loved Paradise beach, which is closer to Guapaloca. Super Paradise beach is good too but a bit smaller.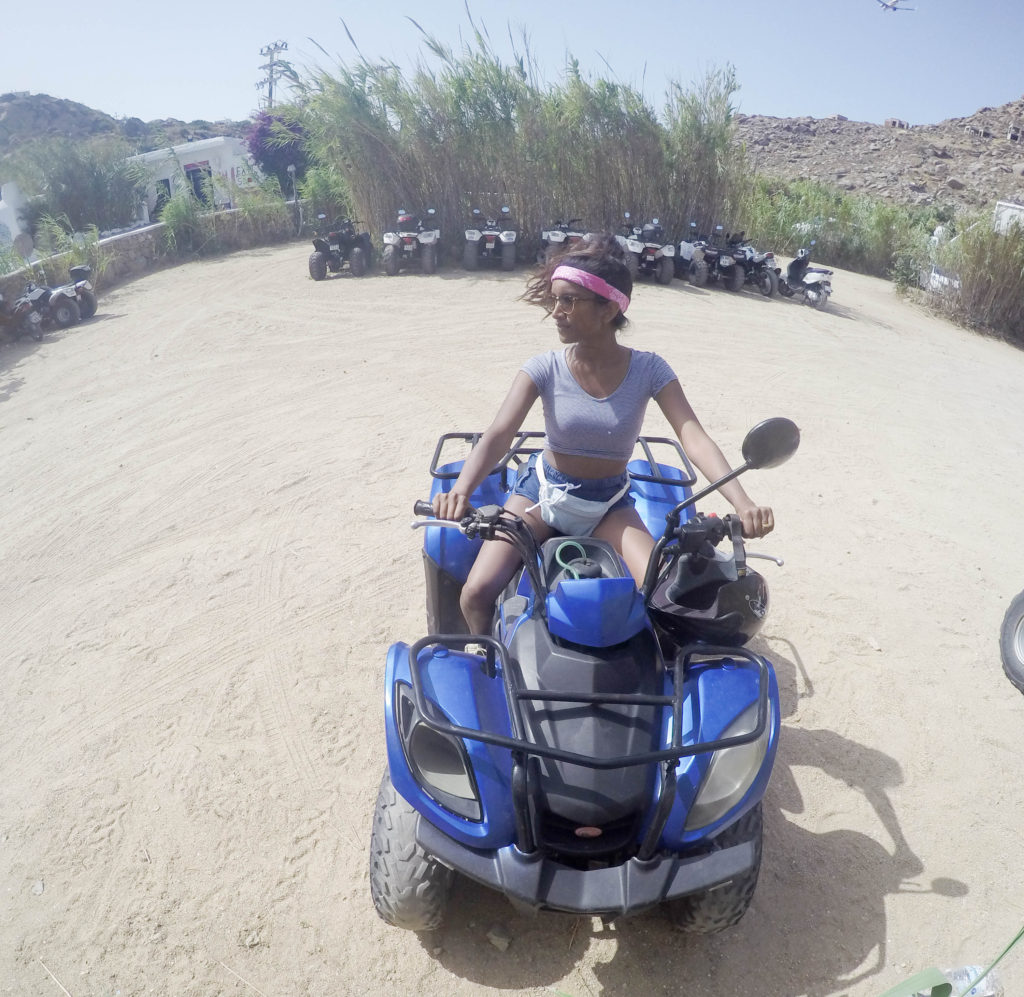 We were whipping around on this ATV for a bit. You would have to take a bus or taxi into town if you do not rent some kind of mode of transportation. It is a hefty walk. This particular ATV gave us a bit of trouble. It got stuck on a hill and we had to call for help. It was actually pretty hilarious. So yeah… SH*T HAPPENS even on vacation!!!
I was usually in a bikini or in something like the picture above as it was hot at all times. This was a fun outfit to sport. I have on some Topshop shorts, Garage crop top, New Balance shoes, shades from Urban Planet and a bandana from Dollarama. Of course it had to be pink! I highly recommend getting some kind of fanny pack or waist pack. I think they are so cute, and useful. This one is from American Apparel.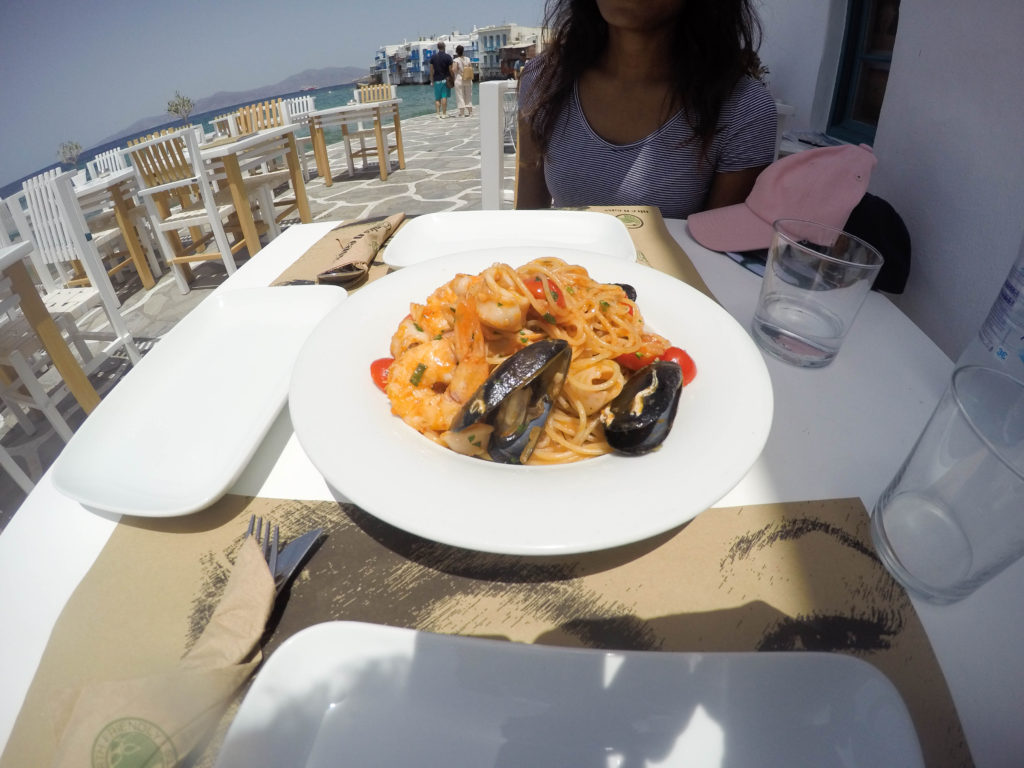 A spot to stop by for some seafood spaghetti by the water is at Nice n Easy. The dishes are decently priced and it was just so flavourful.