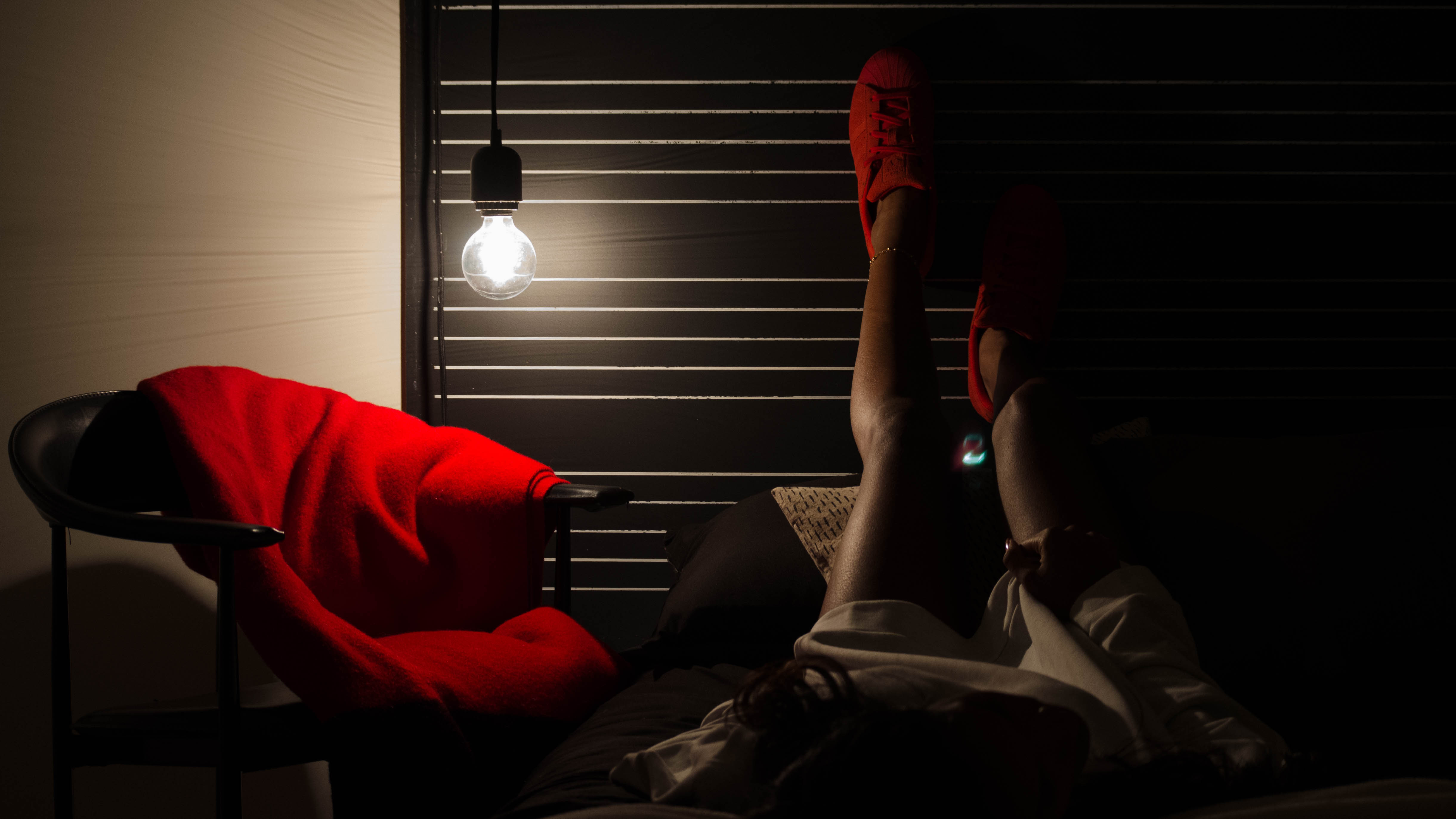 Hey guys! How are you? May is here… You know what that means. Bring out all your spring wear!
Spring is my favourite season so I am super excited. I just want to get outside and explore the city. The wedding is in two months so all I've been doing are wedding chores, but it's okay! I'm still making the best of everything. We found this amazing Airbnb the other day and decided to shoot some pictures. Toronto is full of these creative homes, so why not discover them? Am I right, or am I right??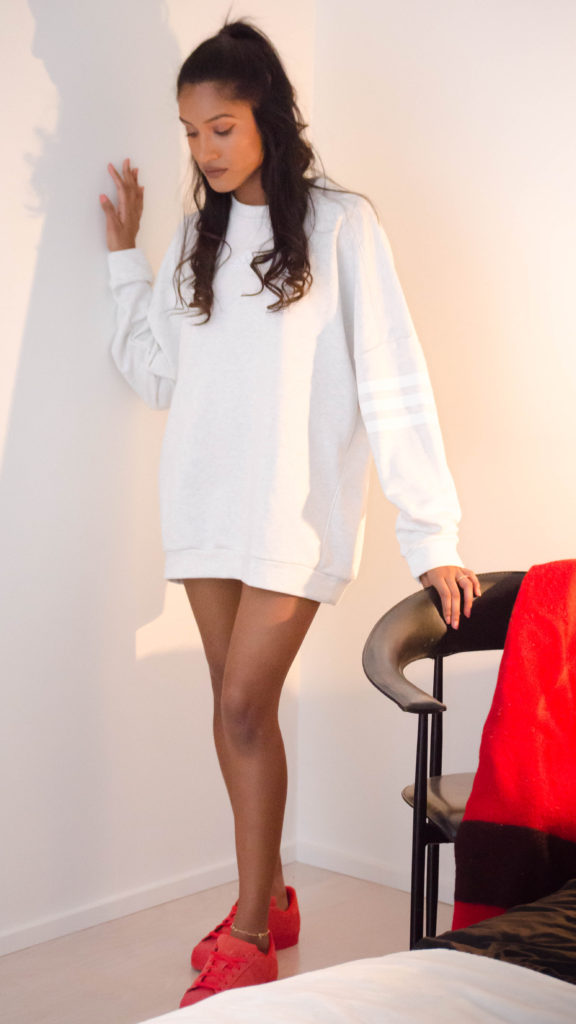 Style and fashion are ever changing, yet repeating. I decided to pair this large Adidas sweater with my red Adidas Superstars. I love accenting and feel like it gives the pop of colour that is needed for spring. I slicked my hair into a half up half down style and was ready to go. Oh, and I got my anklet from Alibaba.com. I got a three pack for an inexpensive price. Big sweaters are always the best dresses. Seriously. You look cute and feel all comfy at the same damn time. I even went to grab pizza in this fit (obviously).
Love you guys,
Talk to you soon! The next post is going to be a yummy one so stay tuned.
Xoxo,
Abs