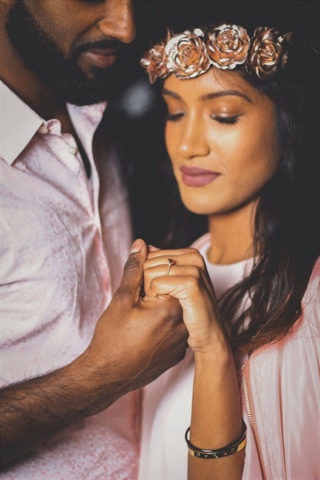 Don't have words to express how happy I am. Engaged to my best friend! My beautiful ruby engagement ring was made by Diamond Boi who is based out of Toronto. The ruby is a stone that is close to my heart since birth.
I wore a baby pink dress and flower crown from Forever 21 while vith wore white pants from GAP and a button down from Zara.
Check out some of the pictures from that night, taken by Designs by Ajay.
So surreal… I'm fckin ENGAGED!!
Ever thine, ever mine, ever ours.
Ciao,
Abs