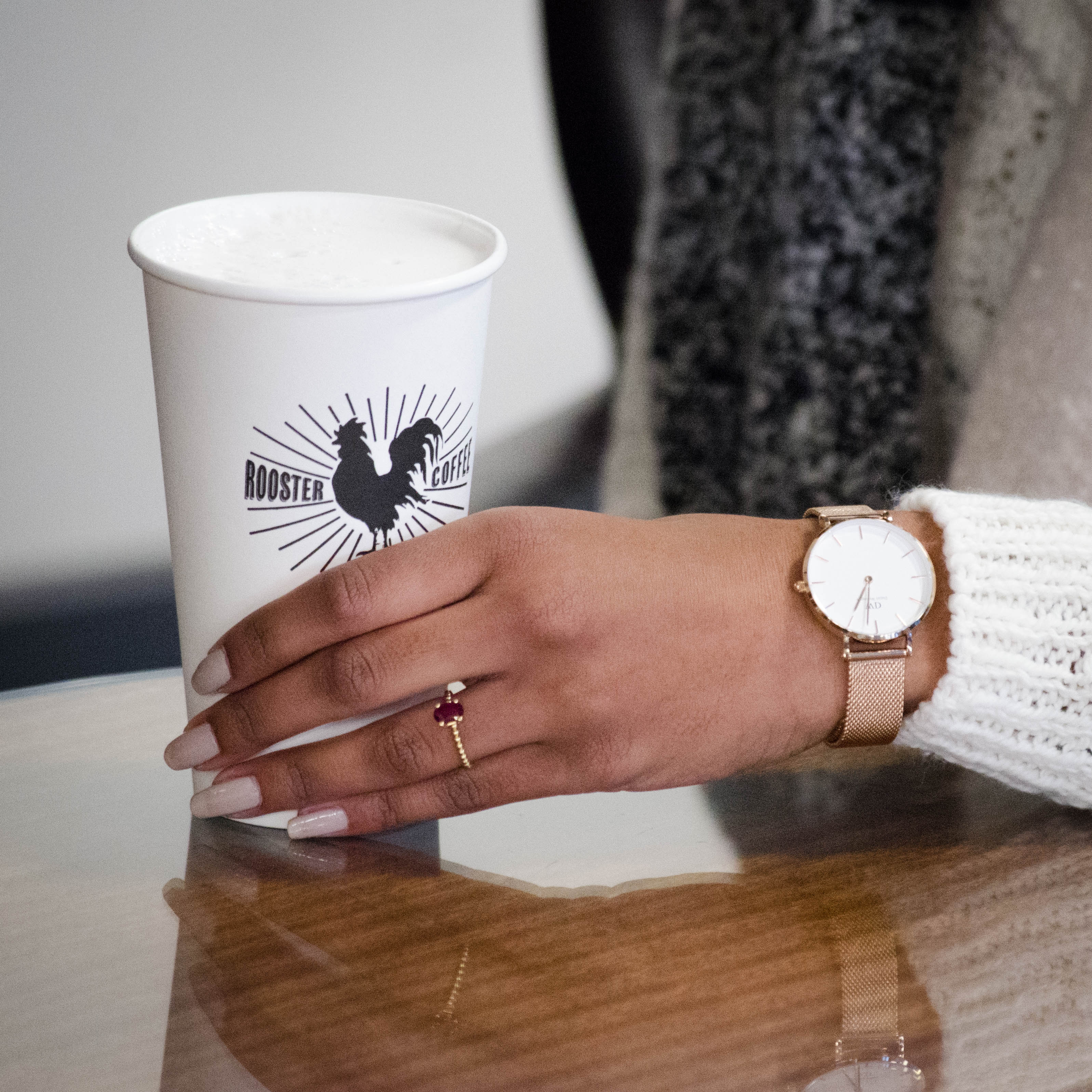 We live in such a fast paced world. It's important to just chill out and treat yourselves from time to time. Vith and I are always succumbing to simple pleasures. You are the most important person, remember that! It's essential to look and feel good so that we are inspired to excel. We dropped by Rooster Coffee House on Jarvis the other day and had a Toasty Almond Tea Latte. It was really yummy and  had us feeling toasty indeed.
This new DW Classic Petite watch has got me in a great mood. I am in love with the face and strap. The strap is adjustable to any size. I was astonished when I heard it didn't have to be sized! My watch is a beautiful subtle rose gold colour. I love it against my skin tone and plus, it dresses up every single look. My top is from H&M and chunky scarf from Bluenotes!
Treat yourself by using TRENDTORONTO for 15% off your very own Daniel Wellington watch. We'd love to see your pictures, so tag us on Instagram!
Xoxo,
Abs